Will Hurricane Sandra Hit Cancun Or Cabo? Which Mexican Vacation Spots Will Be Hit By The Storm?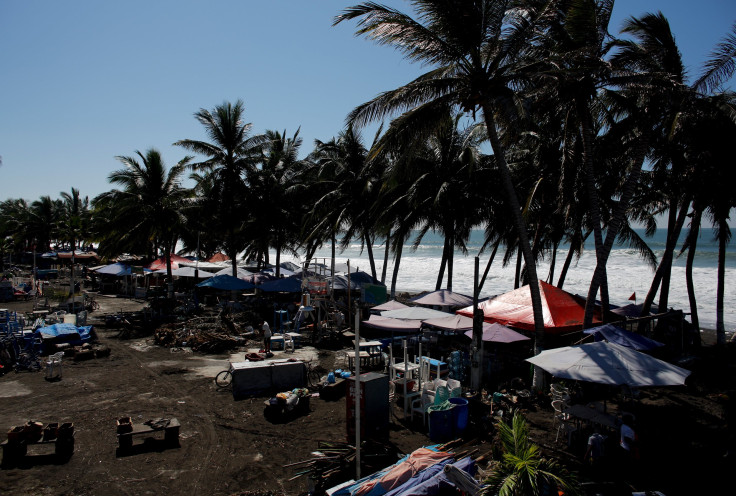 The late-season Hurricane Sandra, which was upgraded to Category 2 Wednesday, was expected to make landfall over the weekend and perhaps hit tourists hopeful to escape to sunnier skies in Mexico. The storm, some 500 miles south-southwest of the Mexican Pacific port of Manzanillo, was projected to strengthen as it headed toward the country's northwest coast, the U.S. National Hurricane Center said.
The storm was about 560 miles away from Manzanillo and heading west-northwest with an expected northward turn by Thursday. Sandra, the 18th named storm of the season, is set to become the second-latest-forming hurricane on record, after Hurricane Winnie in 1983, according to the Weather Channel. Early Wednesday Sandra's sustained wind speed increased to nearly 100 mph, in the process becoming the strongest hurricane in the eastern Pacific this late in the year.
"Additional strengthening is forecast during the next 24 hours, and Sandra could become a major hurricane later today or on Thursday," the National Hurricane Center said.
The vacation spot that might be affected the most by the storm is Cabo San Lucas. According to the path laid out by the Weather Channel Tuesday, Sandra is expected to brush up Saturday against the southern Baja California peninsula, which is home to the popular tourist town. The storm is expected to then progress to the Sinaloa, Durango or Chihuahua states later in the weekend, weakening in the process. Cabo San Lucas was forecast to have scattered storms and rain through Saturday.
"Interests in southern portions of the Baja California peninsula should monitor the progress of Sandra," the National Hurricane Center said. "Tropical storm or hurricane watches may be required for portions of this area later today."
Projections from the Weather Channel predicted the storm would weaken before hitting Cabo but said heavy rains and flash flooding were possible in the area. The National Hurricane Center said Wednesday Sandra did not pose a major threat to land.
Another popular tourist town, Cancun, on the other hand, was safely out of reach from the storm. It was projected to have partly cloudy skies and temperatures in the low 80s through the weekend.
Cabo was threatened earlier this year by the massive Hurricane Patricia, which was the strongest Pacific hurricane on record but weakened prior to landfall and ended up mostly hitting a sparsely populated area in Mexico. Princess Cruises' Princess Ruby did end up skipping that port of call out of concerns surrounding the storm. In October 2014, Cabo San Lucas was hit hard by Category 3 Hurricane Odile, with more than 13 million people losing power amid strong winds and flooding. After the storm, soldiers helped evacuate large numbers of tourists, including some 10,000 Americans, according to the Los Angeles Times.
© Copyright IBTimes 2023. All rights reserved.
FOLLOW MORE IBT NEWS ON THE BELOW CHANNELS