Will Kate Middleton, Prince William's Third Child Have Red Hair?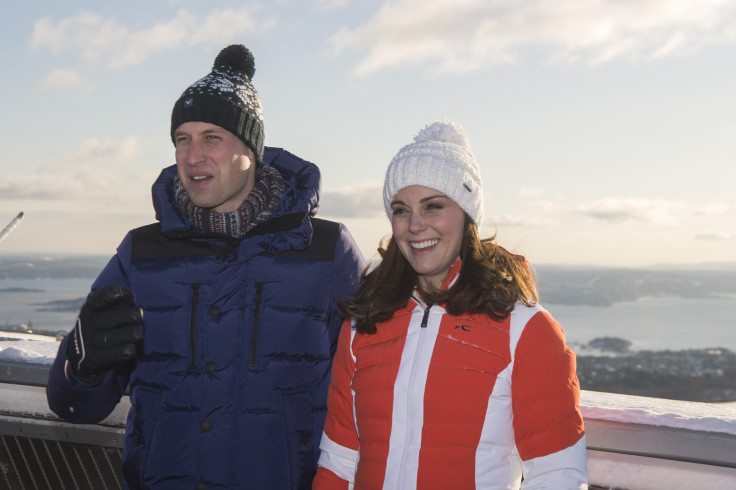 Kate Middleton and Prince William are unlikely to have a ginger baby.
The Duke and Duchess of Cambridge are expecting their third baby together. However, according to a genetic expert, the new addition to their family is unlikely to have red hair like Prince William's younger brother, Prince Harry.
"There is definitely a red hair gene in the royal family, many were redheaded including Queen Elizabeth I," Dr. Anand Saggar, a senior genetic consultant at St. George's Healthcare, explained (via Sunday Express). "The red hair gene is a recessive gene. For a child to have red hair, they would need two parents who carry the red hair gene."
According to Saggar, Prince Charles and Princess Diana both carried the gene, as proven by Prince Harry being ginger. However, Prince William is not red-haired and has only 66.6 percent chance of having the gene.
Meanwhile, Middleton has no close ginger relatives, so chances are high that the Duchess does not have the gene. Saggar predicted that Prince William and Middleton's third child has a low possibility of 6.5 percent to be ginger.
Meanwhile, Prince Harry and Meghan Markle's children have slim chances of inheriting the Duke's red hair too. The "Suits" actress is of mixed race heritage, and this particular gene is less common among people of color. At the moment, no one in Markle's family is known to be ginger.
In related news, the gender of Prince William and Middleton's third baby remains unknown. However, their fans have already started betting on the name of the upcoming royal.
According to Jessica Bridge from Ladbrokes Betting Agency, the royal family "regurgitate the same names every few generations so it's very hard to see a Princess Chardonnay or a Prince Wayne."
The leading name for the Duke and Duchess of Cambridge's third baby is Alice, which suggests that many are looking forward to seeing a girl. On the other hand, the name Albert is the runner-up, which is perfect if the couple has a boy.
The royal fans are already very excited about Prince William and Middleton's upcoming baby and Princess Charlotte is feeling the same. According to an insider, Prince George's sister plays with her dolls and pretends that they are babies.
"William and Kate like to keep Charlotte involved and part of the excitement around having a new sibling," an insider said. "She's very aware she's going to have a new baby brother or sister."
© Copyright IBTimes 2023. All rights reserved.