Will 'L.A.'s Finest' Return For Season 2? Renewal, Cancellation News
The two-episode Season 1 finale of Spectrum Originals' "L.A.'s Finest" debuted today, but fans don't have to worry about this being the end of the "Bad Boys" spinoff series.
Gabrielle Union and Jessica Alba's action-drama was renewed for a Season 2 on Friday, which means fans will be seeing a lot more of LAPD detectives Sydney Burnett (Union) and Nancy McKenna (Alba).
"We're thrilled 'L.A.'s Finest' has resonated with our subscribers in such a major way. When I first saw the pilot – a show about two strong women learning to trust and support each other and still getting into plenty of trouble – I knew I'd follow them anywhere," Katherine Pope, head of Spectrum Originals, said in a press release. "Kudos to Gabrielle and Jessica, as stars and executive producers, along with creators Brandon Sonnier and Brandon Margolis and everyone else involved, for helping us launch our first original series and making the decision to greenlight a second season incredibly easy."
The 13-episode first season premiered on May 13 with three episodes, and then two episodes arrived every Monday after that, with the final two out today.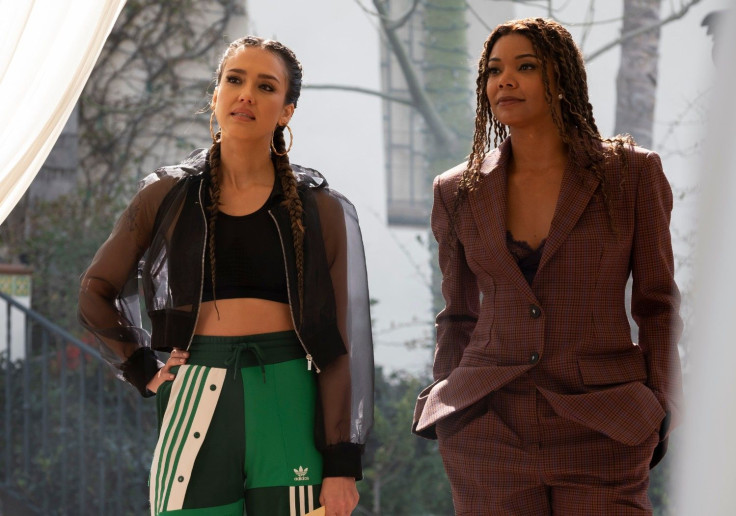 "We are overwhelmed by the audience's response to 'LA's Finest,'" SPT President Jeff Frost said in the release. "Gabrielle and Jessica are brilliant together and our incredible showrunners Brandon Sonnier, Brandon Margolis and Pam Veasey did an amazing job of crafting an action-packed and riveting season one. We can't wait to work again with this amazing team of prolific and talented executive producers and dive into the next chapter for Syd and Nancy."
While the release date for "L.A.'s Finest" Season 2 hasn't been announced yet, fans can rest easy knowing the show has not been canceled and more episodes are definitely on the way. Plus, there's also "Bad Boys 3," the next movie in the franchise the show's a spinoff of, to look forward to. It's currently set to arrive in theaters in January 2020.
In the meantime, Spectrum subscribers can rewatch all of Season 1 of "L.A.'s Finest" for free on demand.
© Copyright IBTimes 2023. All rights reserved.