Will Meghan Markle Dump Prince Harry? Duchess No Longer Sees Her Husband's Purpose, Expert Claims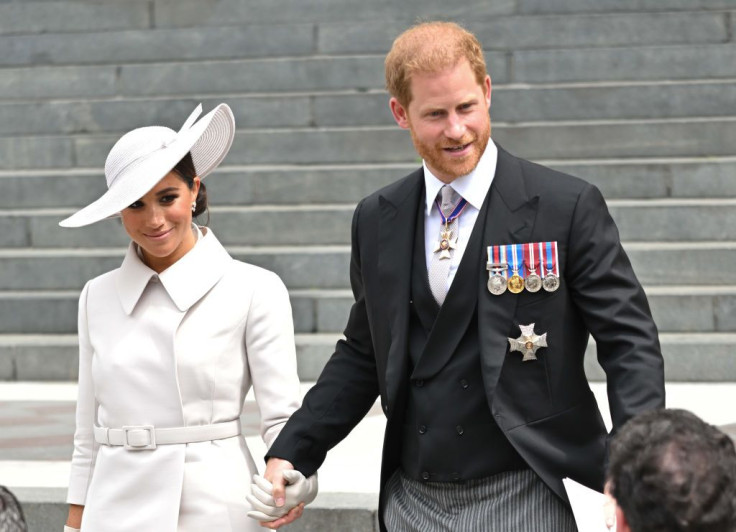 KEY POINTS
Tom Bower said Prince Harry has already given Meghan Markle the title and fame.
Bower claimed that Markle dumps people who aren't beneficial to her
The former BBC journalist said it's heartless for Markle to treat her husband appallingly
A royal expert weighed in on Meghan Markle's deafening silence and noticeable absence amid Prince Harry's legal battle with the press.
British journalist and investigative reporter Tom Bower joined Dan Wootton on "GB News." They weighed in on Prince Harry and Markle's relationship as the latter has been silent amid the former's legal battle and recent appearances.
The Duke of Sussex made an appearance in San Diego after taking the witness box in London. Markle was noticeably missing.
Wootton asked the former BBC journalist if Markle would want to make her husband look weak. Bower argued it wasn't the case. Instead, he speculated that "she probably no longer sees his purpose."
"She doesn't see what he can still do to her because he's done everything. He's given her the title. He's given her fame. What is the next step?" Bower claimed. "And the terrible tragedy which is now unfolding is — she dumped her father, she dumped her first husband, she dumped the boyfriend in Canada. She dumps people who aren't in use to her. Is she going to dump Harry now? Is what we're seeing now the slow motion of Meghan part nine as she attempts the next step in her career?"
Bower left the question and didn't give a conclusive answer. Instead, the royal expert shared that Prince Harry didn't deserve such "appalling" treatment.
"I just don't know because it's so heartless to treat this fella like this, and I can't see how she could really treat him so appallingly, the father of her children," the "Rebel King" author added. "But her absence from everything is by now seeming pretty suspicious. Her silence Christmas, before Christmas, is really pretty odd, and there's got to be a reason. My suspicion is that she's plotting. I've always said, she's going to do something big. We've been saying that now for weeks. So we're still going to wait to see what's the next stage."
International Business Times could not independently verify the claims.
Former Congressional staffer for the Foreign Affairs Committee and columnist Lee Cohen seemingly shared Bower's sentiment. Cohen also appeared in another episode of "GB News," and Wootton asked him about Markle not intervening in Prince Harry's legal battle with the press. He speculated that it was probably because the former "Suits" star had already "extracted" all she could from him.
"Perhaps, Meghan feels that she's extracted all of the benefits from the royal family that she can, extracted all the benefits from her husband's country, the United Kingdom, that she can, and even perhaps extracted all the benefits from her husband himself," Lee said.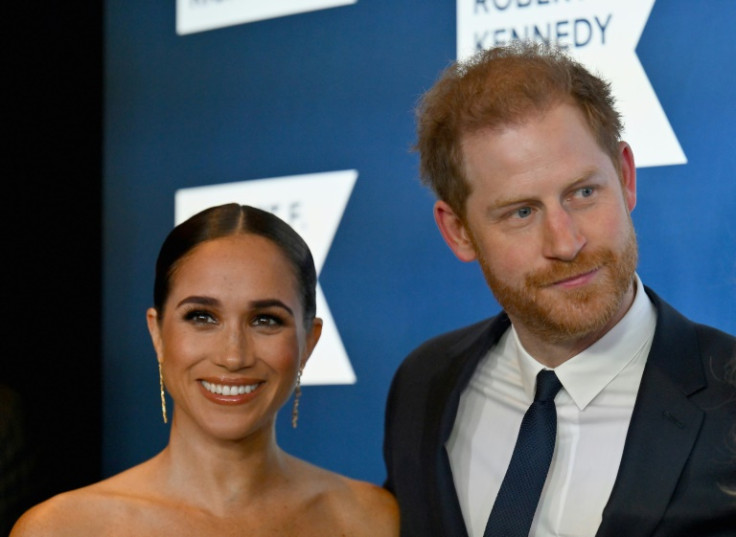 © Copyright IBTimes 2023. All rights reserved.