Meghan Markle Should Not Be Blamed For Prince Harry's Actions; Duke Wouldn't Change If They Split: Journalist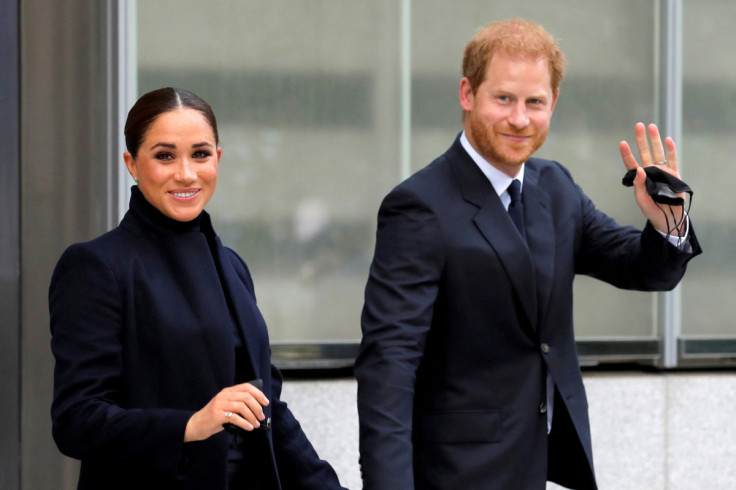 KEY POINTS
Lee Cohen said Meghan Markle is ruthless, and she could have intervened to save Prince Harry
Rebecca Twomey claimed it's ridiculous to blame Markle since Prince Harry is his own person
Charlotte Griffiths alleged that Markle still has a personal relationship with the media
Meghan Markle is seemingly letting Prince Harry face his legal battles alone since she has been quiet about it, and royal experts have different takes on it.
Broadcaster and journalist Rebecca Twomey, former Congressional staffer for the Foreign Affairs Committee Lee Cohen, and Mail on Sunday editor-at-large Charlotte Griffiths joined Dan Wootton in the recent episode of "GB News." They talked about Markle's apparent silence amid Prince Harry's legal battle with the press. Cohen believed that Markle could have helped her husband by intervening in his fight with the media, which seemed futile.
"Meghan, as we know, and as you've just pointed out, is ruthless," Cohen said. "She leaves nothing to chance, and if she had chosen to do so, she could have intervened to save Harry a great deal of grief because he clings to her."
Cohen added that Markle does her homework and leaves nothing to chance. He believed that she could have helped her husband. However, Twomey argued that Markle shouldn't be blamed for her husband's whereabouts.
"I think this is getting a bit ridiculous in that, Harry is his own person before he even met Meghan. He was a very strong character," Twomey said. "[I] can remember how much he, you know, pushed to be serving with his men for his country. He wasn't, you know, hiding behind things. He was like that way, way, way before he met Meghan."
She continued, "It's just that everybody wants to keep pivoting to blaming Meghan for everything because we adored Prince Harry so much, and we all feel betrayed by him, and I understand that. But we can't keep blaming Meghan for everything because God forbid if they did break up. I don't think Harry would change at all."
Cohen said that Markle was Prince Harry's "ticket out," and he "hangs on her every word." The columnist also felt Prince William's brother would be lost without her.
Wootton commented that Markle could have intervened and advised her husband to stop his war with the press because it wasn't working for him. Wootton also alleged that Prince Harry's move didn't make sense because Markle was a celebrity, and they wanted the press to feature them.
Griffiths agreed and noted that Markle is "still really in touch with quite a lot of U.S. showbiz commentators."
"I think she still got a relationship with the media personally, but she wants to do it on her terms," Griffiths opined. "The problem is that she thinks she can tell Harry how to be royal. Harry actually is royal, so he was, I mean, he well, it wasn't totally lacking in disasters, but he did vaguely know what he was doing. They changed their whole strategy when Meghan came on the scene."
International Business Times could not independently verify the claims.
Royal commentator and author Kinsey Schofield also seemingly echoed Griffiths' sentiment. The host of the royal podcast "To Di for Daily" claimed that the Sussexes love the press, but only when it's favorable to them.
"They love the intrusion, Steve, but the thing is, they only love it when they control it, and it's positive about them. They just want positive press, they certainly don't want privacy," Schofield told Sky News contributor Steve Price on "The Bolt Report."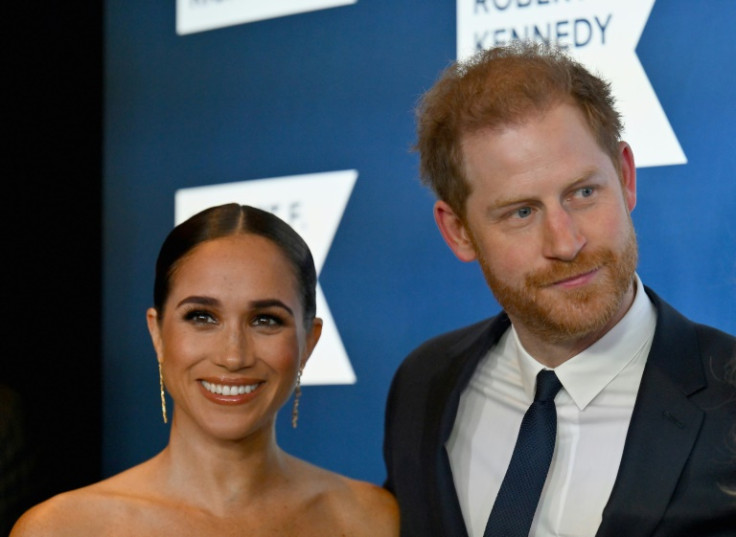 © Copyright IBTimes 2023. All rights reserved.