Will Meghan Markle Give Baby This Italian Name That Princess Diana Loved?
Meghan Markle may give her baby a unique moniker that has a link to the late Princess Diana.
Bookies Ladbrokes claimed that the Italian name Allegra could be in the running as one of Markle and Prince Harry's baby's names because it was Princess Diana's favorite.
Royal fans are convinced that the Duke and Duchess of Sussex will have a baby girl, and the other names that are also making rounds at the moment include Grace, Diana, and Elizabeth. Grace and Diana are at 6-1 odds, while Elizabeth is at 8-1.
Allegra, on the other hand, has been slashed from 100-1 to 20-1. The Italian name means joyful and lively, and it is also believed to be the name that Princess Diana would've given her baby if she had a girl.
Princess Diana reportedly told her friend, Lady Annabel Goldsmith, that Allegra is such a beautiful name so she wants her daughter to be called as such. However, Princess Diana was only blessed with two boys, Prince William, and Prince Harry.
Alex Apati, a spokesperson for Ladbrokes, told Express that Allegra is probably the most bizarre 11th-hour move that they have seen.
"But the money is coming in thick and fast for Allegra. We wouldn't be surprised to see the name right up there with the frontrunners by the time the birth gets announced," he said.
In related news, royal fans are convinced that Markle has already given birth. One of the most telling signs has to do with the fact that Queen Elizabeth II visited the "Suits" alum at Frogmore Cottage earlier this week. On Easter Sunday, Prince William and Kate Middleton also visited Markle at home.
Royal watchers think that the only reason the other members of the royal family would visit Markle and Prince Harry is if they want to see the newest addition to their clan.
On the contrary, it is also possible that Markle still hasn't given birth.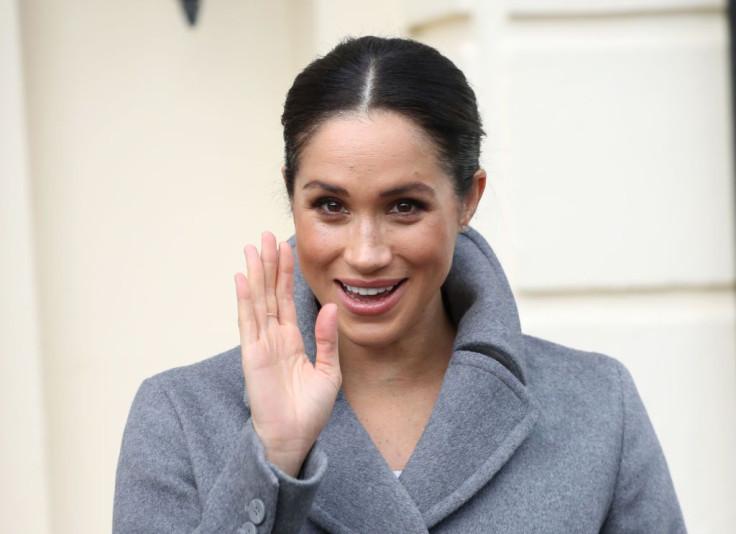 © Copyright IBTimes 2023. All rights reserved.