Will Meghan Markle, Prince Harry, Ditch Royal Life?
They can't see to catch a break from negative press lately, and now, there's a call for Meghan Markle and Prince Harry to walk away from the royal lifestyle, which is being blamed for any problems they seem to be having.
Royal historian Kate Maltby wrote for CNN that she felt, in general, that the monarchy was too old-fashioned a system that should be done away with, and since that was unlikely to happen, the best thing for the couple would be to just leave that life behind forever.
"The simple solution is to abolish an absurd and anachronistic system," she wrote. "If Meghan and Harry want to be truly radical, perhaps they should walk away completely. They could have no greater influence on Royal life than by denouncing it."
To strengthen her argument, Maltby stated that the monarchy isn't set up to really allow Markle to fully integrate because of her past as an actress.
"At the heart of this problem is the fact that Meghan has a personality and a prior public footprint, neither of which Royals should have," she wrote. "Traditionally, Royal strategists have decreed that Royals should cultivate as much distance as possible from the public."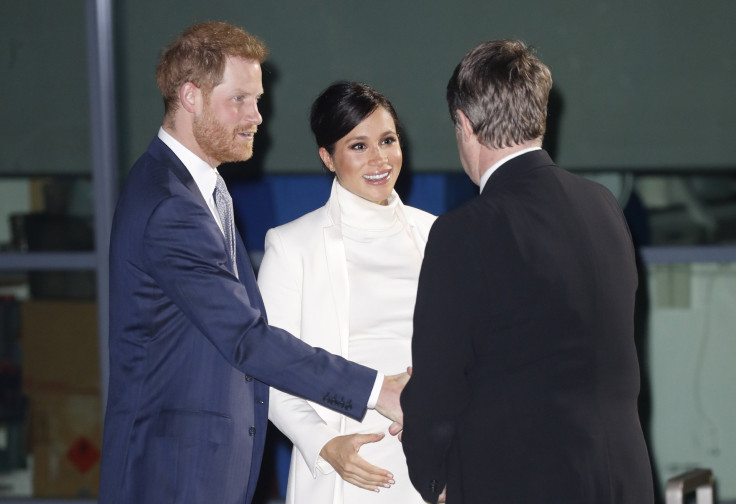 She also wrote that while some scrutiny that Markle faces is legitimate, it's also only because of how the royal family actually exists.
Of course, while the couple isn't likely to leave the royal family and that life behind, it's been reported before that Prince Harry did once consider giving up his life as a royal because of the scandals that plagued him as a younger adult and teen, as well as his upset over his mother's death.
"Harry was a reluctant royal," the documentary "Meghan Markle: An American Princess" states. "And I think there was a real danger at one time that Harry might turn his back on his royal life and royal responsibilities and go and live somewhere quietly."
However, his love for his grandmother, Queen Elizabeth II, persuaded him to stay.
"In the end, he stayed a royal, reportedly for the Queen. And she, like the rest of us, forgave him," the documentary stated.
© Copyright IBTimes 2023. All rights reserved.