Will Michael Strahan Be The New Kelly Ripa Co-Host?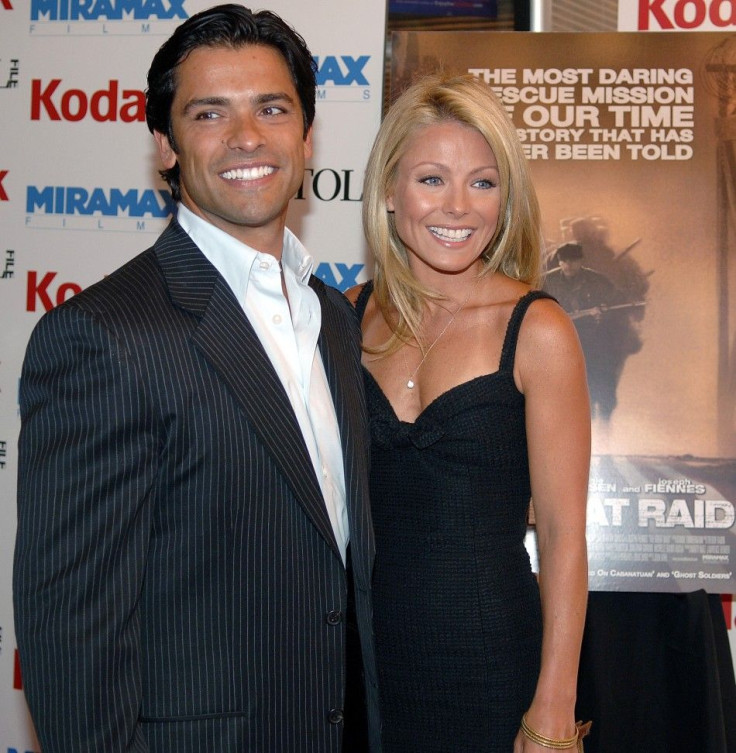 If sources can be believed, former New York Giants star Michael Strahan is slated to become the next permanent co-host of "Live! With Kelly," a title previously held by Regis Philbin, who left the show last year without leaving behind a replacement.
Current host, Kelly Ripa, ignited speculation about who might fill Philbin's shoes back in May, when she told Vanity Fair that if extenuating factors weren't an issue, Anderson Cooper would be her first choice for the job. "If it could be anyone in the universe, it would be Anderson Cooper," said Ripa.
"We have a connection like nobody else," Ripa told Us Weekly in August. "I worship him!"
But unfortunately for Ripa, or rather, fortunately for Strahan, Cooper was tied up with a daytime talk show of his own, "Anderson," which he launched last year and currently hosts and co-produces. It was for this reason that Ripa nixed Cooper as a potential co-host, saying "the search continues."
Although there has been no official replacement since Philbin left the show, Ripa was accompanied by a bountiful roster of guest co-hosts - 59 in total - that included notables like Jerry Seinfeld, Anderson Cooper, Kristen Chenoweth, Seth Meyeres, and Ripa's own husband, Mark Consuelos.
"We've just scratched the surface of people out there," said Michael Gelman, the executive producer of of "Live! With Kelly," back in January. "Every day we come up with new ideas, and we get new revelations about who the new host should or shouldn't be. The chemistry is key - and not just with Kelly, but with the audience and the staff and the format."
"I've been through it from the other side," added Ripa, during a phone interview with the Huffington Post. "I sort of understand how it works, and what it is they're looking for, and how this process can't be rushed."
In spite of Ripa's claims, however, rumors began circulating last week that Cooper was a leading contender for the coveted co-host position, after he uploaded a picture of Ripa and himself vacationing in Croatia together, on Instagram.
On Monday, when it was reported that Ripa would unveil her official new co-host on "Live! With Kelly" on Sept. 4, speculation went into overdrive. But the new reports that Strahan will be taking over the position, unconfirmed by ABC so far, seem to quash those rumors.
Though the news will unlikely be confirmed until Sept. 4, the LA Times has already reported that Strahan would continue hosting Fox's NFL pregame program "Fox NFL Sunday," if he landed the "Live!" position. The telegenic former defensive end has also already proved his on-air chemistry with Ripa, wowing the crowd during a June episode he guest co-hosted, when ripped off his pants and entertained viewers with a stripping routine inspired by guest Channing Tatum's film "Magic Mike."
© Copyright IBTimes 2023. All rights reserved.