Will Obamacare Be Repealed? Republican Governors Urge Congress Against Repealing Affordable Care Act Without Replacement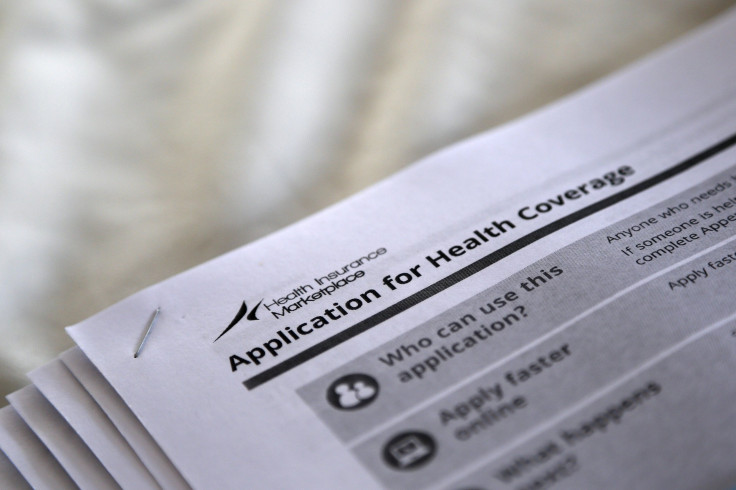 A group of Republican governors Thursday urged members of Congress not to abandon funding health benefits for lower-income Americans, as lawmakers race toward repealing President Barack Obama's signature healthcare reform, the Affordable Care Act. They also warned the GOP-dominated Congress against repealing Obamacare without a replacement as it would leave millions uninsured.
"We must be careful not to increase the rate of uninsured, particularly for our most vulnerable citizens," Utah Gov. Gary Herbert reportedly wrote in a letter solicited by House Majority Leader Kevin McCarthy. "Reforms must be fiscally prudent but, should maintain or improve affordable access to health care for those that are currently covered."
Herbert and nine other governors met Republican lawmakers in Washington on Thursday to voice their concerns about the GOP-led effort to repeal Obamacare. The program, which brought insurance to nearly 20 million Americans, had been labeled a "disaster" by President-elect Donald Trump.
One of the provisions of Obamacare was expanding Medicaid, the government's health insurance program for lower-income Americans, using federal funds. Thirty-one states chose to adopt the expansion.
The group of governors suggested Thursday that the replacement bill include subsidies or tax credits for poor Americans, who were initially covered by Medicaid under Obamacare funds, so they could purchase private health insurance.
If this provision of Obamacare is repealed without a replacement, nearly 10 million poor Americans would lose health insurance.
"There are some fundamental things that we can do that can settle people down, so they are not worried they are going to lose their coverage, but at the same time bring significant changes to the Obamacare package," Ohio Gov. John Kasich, whose state adopted the Medicare expansion, reportedly said after the meeting hosted by the Senate Finance Committee.
In Ohio, nearly a million people have health insurance thanks to Obamacare. In his letter, Kasich wrote: "We consistently opposed the ACA [Affordable Care Act]."
However, he added that the state was now "concerned that a strategy to repeal now then later replace the ACA could have serious consequences."
© Copyright IBTimes 2023. All rights reserved.