What Will Happen To Health Insurance In 2017? Doctors Say Repeal Obamacare, But Don't Replace It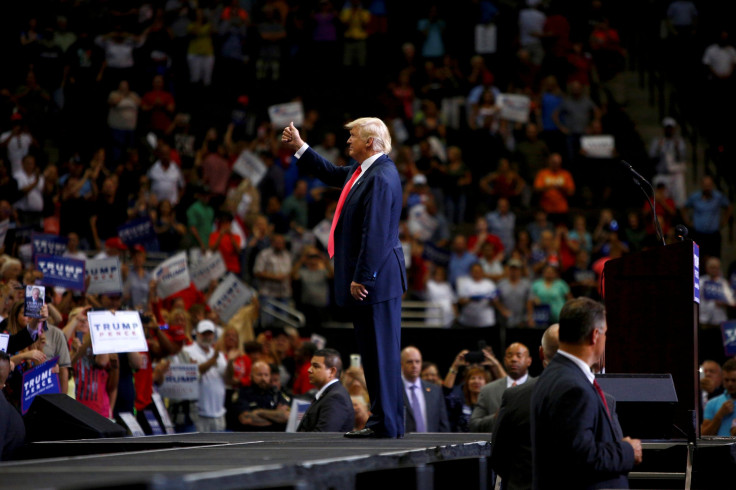 Stefan Hagopian, a doctor in Santa Monica, California, received an email from his healthcare insurance company on Nov. 8 saying his plan would be canceled on the first day of 2017. He had been one of millions of Americans whose coverage failed to qualify under the mandates insurance companies had to abide by under the Affordable Care Act, commonly referred to as Obamacare.
Hagopian hopes to see Obamacare repealed entirely because of its requirement that all Americans obtain health insurance or pay a fine. He said the healthcare law benefitted insurance companies more than U.S. citizens and doctors.
President-elect Donald Trump has also called Obamacare a " disaster," pointing to these mandates as being directly responsible for insurance premiums rising every year since Obama's signature healthcare bill was put into place, providing coverage for 20 millions Americans. But unlike many conservatives, Trump insists he wants to repeal the health care law -- and then replace it.
As Trump prepares to move into the White House next week, the president-elect has said he would work with Congressional leaders on both sides of the aisle to create a plan in which even more Americans will be covered by driving premium costs down. His plan would do away with the Affordable Care Act mandate requiring Americans to pay additional taxes annually if they didn't have health insurance. Trump's healthcare reforms are expected to be free-market oriented and implement a system in which people can choose from a greater plethora of insurance plans, which would theoretically prompt insurance companies to offer cheaper alternatives in an effort to attract more customers. But replacing Obamacare with Trumpcare, as Democrats are calling it, might be more difficult than Trump is making it sound.
Simply put, many GOP leaders just don't see the value in guaranteeing universal access to health insurance. Several conservative-leaning healthcare researchers told International Business Time in phone interviews in recent days that forcing Americans to purchase health insurance or allowing government to meddle in private insurance plans has had a negative effect on the quality of care from health care providers. Their sentiments echo remarks from Republican leaders in the Senate and House of Representatives.
"Thank you very much Anthem Blue Cross for canceling me and thank you very much Affordable Care Act. They put me into such an undesirable plan that I guarantee you I am going to drop it as soon as I get to without being taxed. My plan won't pay for certain expensive operations or certain kinds of cancer treatments." Hagopian said. "They will put you on the waiting list for certain kinds of expensive things like dialysis."
Robert Laszewski, president of Health Policy and Strategy Associates, a healthcare consulting group in Washington, D.C., said he was certain that more Americans will be insured during Trump's upcoming presidency compared to under the Obama administration. He said stripping the mandates under Obamacare would let insurance companies offer more "flexible" and inherently cheaper insurance plans that would incentivize more Americans to sign up.
"There has to be some incentive for people to sign up and the incentive that we have right now is a penalty," Laszewski said. "Democrats make this big deal about (the Affordable Care Act) covering 20 million people but what they don't tell you is only 40 percent of the subsidy eligible are signed up. Trump will attract more people by making it more possible for insurance companies to offer health plans that are much more flexible by not having the rigid plan designs we have under the Affordable Care Act now."
That means Trump is at odds with many GOP leaders over his views on health care. He urged Congressional leaders during a press conference Wednesday to vote to repeal the Affordable Care Act and quickly put a replacement plan in place that would offer extensive coverage options for those who would be left without insurance. Trump warned Republicans there would be political repudiations for stalling the creation of a new health care law, particularly with voters within the states that voted him into the presidency. Roughly 6.3 million of the 11.5 citizens enrolled in the Affordable Care Act live in Republican-controlled communities as of March, according to a report from the nonprofit organization the Kaiser Family Foundation. Meanwhile, roughly 31 percent of Americans said they wanted to see legislators "repeal and replace" Obamacare, while 38 percent said the bill should be "strengthened or expanded" according to a NPR-Ipsos poll released Thursday.
The U.S. Senate took its first step toward gutting the Affordable Care Act early Thursday by passing a resolution aimed at curbing the federal government's budget. A final vote of 51-48 paved the way for Obamacare to be replaced as early as next week. The newly formed budget resolution will be presented to the House of Representative Friday. Obamacare will come to an end if the House passes the budget resolution, drafts a repeal bill, votes to approve that repeal bill and sends it back to the Senate for a majority ruling.
The resolution does not include a replacement plan despite Trump and lawmakers from both sides of the aisle calling on GOP leaders to ensure Americans have access to health insurance. Republicans control the House of Representatives with 241 Republicans, compared with 194 Democrats. There are 52 Republicans members in the Senate and 48 Democrats.
When Obamacare was enacted in 2010 it created legislation barring insurance companies from being able to stop providing coverage to people if they became diagnosed with substantial ailments requiring pricier medications like diabetes. Insurance companies in the U.S. used to be able to drop people when they got sick because covering those medical expenses would cost them significantly more than it would to insure a healthy individual.
Under a Trump administration, roughly 52 million Americans under 65 with pre-existing conditions could lose their insurance if Republican lawmakers' repeal the Obamacare mandates, according to a study released in December from the Kaiser Family Foundation. If Trump were to completely repeal the Affordable Care Act, the number of Americans signed up for health care insurance would drop by about 19.7 million by 2018, according to a Commonwealth Fund study.
Over 90 percent of Americans were signed up for health insurance as of 2015, according to data from the U.S. Census Bureau from September 2016. Though Trump said that Americans' monthly premiums rose between "68 , 59, and 71" percentage points on Oct. 9, 2016, because of the Affordable Care Act, premiums only rose 20 percent in the past four years, a number significantly lower than the 36 percent premiums rose between 2006 and 2011, before Obamacare went into effect, the Los Angeles Times reported in October.
Still, James C. Capretta, a resident fellow of the American Enterprise Institute, a conservative think tank based in Washington D.C., predicted that the majority of Americans will continue to be provided healthcare insurance from their employers and individuals will still be able to sign up for government subsided insurance coverage under Medicare and Medicaid during the Trump White House. He said Trump's healthcare reforms will offer citizens four separate avenues ensuring "everyone in the U.S. has access to financial assistance to enroll in health insurance." Trump's plan will likely offer refundable tax credits for those outside of the employer-based system so that individuals can remain insured if they had preexisting health conditions, he said.
Roughly 55 million elderly and disable Americans receive health insurance under Medicare, a program in which all Americans over 65 were granted medical insurance, regardless of their income level. Since the portion of Obamacare subsidizing Medicaid, which provides health insurance to financially needy people, was enacted in 2013, 10.8 million low-income adults and children have enrolled in the federal government-backed public health program. Roughly 70 million, or 20 percent of Americans, were enrolled in Medicaid.
"I think they are likely going to pursue a plan that does not have an abrupt break with the coverage that people have today when there is a transition to a new structure," Capretta said, citing that the "leading scenario" for Trump's healthcare plan will likely take elements from the three separate proposals from Rep. House Speaker Paul Ryan of Wisconsin, Sen. Ornis Hatch of Utah and Rep. David Price of North Carolina that have circulated through Congress in recent years.
"I think that there is a misconception out there that the main (healthcare) plans being introduced by Republicans would leave people without any options to get health insurance and that is not true," he added.
Matthew Walsh, a surgeon at the Cleveland Clinic in Ohio, said his biggest issue with Obamacare concerned the law's mandates and how they empowered bureaucratic organizations to define "medical value." Walsh said the Affordable Care Act tried to improve access to health insurance coverage and reduce operation costs by holding doctor's "accountable" for their performances.
"They (the government) are trying to tell doctors 'hey, you better do a better job or we are not going to pay you.' So if you have a urinary track infection after an operation, they are not going to pay you for the operation," Walsh said.
But such views aren't rooted in reality, critics insist.
Jonathan Gruper, an economics professor at the Massachusetts Institute of Technology who was one of the architects in designing the Affordable Care Act, called Obamacare the "most conservative and credible way to provide close to universal health care in America."
He said the only way Trump would be able to repeal Obamacare without covering fewer Americans would be if he inserted a plan that would implement liberal-leaning policies such as a single payer system where doctors would go on salary and become solely paid by the government. While some Americans have seen their insurance premiums rise under Obamcare, he said others have seen their rates lowered because the law expanded Medicaid programs that "pulled the sickest people out of the insurance pool," bringing premium rates down.
"I don't even begin to hope that he can improve it, I just hope he minimizes the damages he does to it," Gruper said.
© Copyright IBTimes 2023. All rights reserved.