Will Prince Harry, Meghan Meet With Queen Elizabeth During Upcoming UK Visit?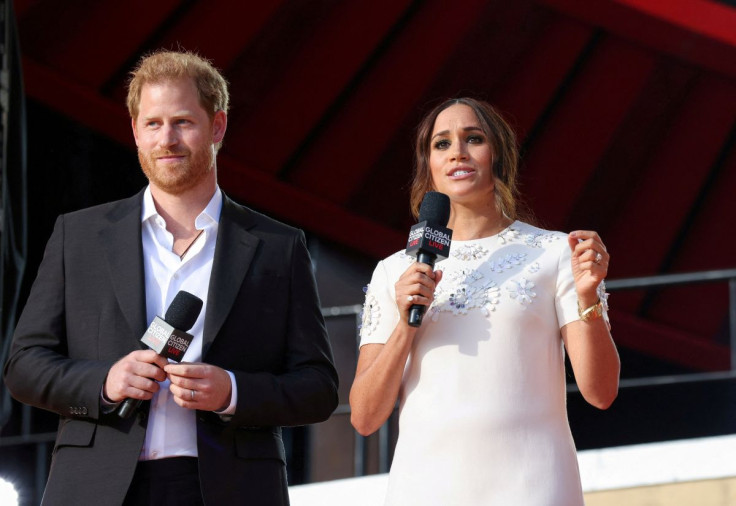 KEY POINTS
Queen Elizabeth will be in London around the same time Prince Harry and Meghan Markle will be in the U.K. next month
Royal editor Russell Myers said there is "quite a lot up in the air" with Harry and Meghan's schedules at the moment
The Duke and Duchess of Sussex will be in Britain in early September to attend a series of charitable events
Prince Harry and Meghan Markle will return to the U.K. next month, but whether or not they will meet with Queen Elizabeth II during their upcoming visit is unclear, according to a royal correspondent.
Prince Harry's grandmother is currently in her Scottish estate Balmoral for her annual summer break but is expected to interrupt her vacation and head to London in early September so she can hold an audience with the new U.K. prime minister, the BBC reported.
The new prime minister is due to be announced on Sept. 5, when the Queen would usually be in Scotland. Around that time, the Duke and Duchess of Sussex will be in Britain to attend a series of charitable events.
"Maybe they'll have time to see the Queen," Russell Myers, the royal editor of the Daily Mirror, said of the Sussexes' upcoming visit on the Australian morning talk show "Today Extra." "Hopefully, the Queen is going to be down in Windsor, not too far from them, to welcome the new prime minister around that time, but there is quite a lot up in the air with their schedules."
While discussing whether Prince Harry and Markle would see any member of the royal family during their upcoming visit, host David Campbell noted that there has been speculation that the Queen is not "100% percent."
"Well, the Queen is 96, so we've got to cut her some slack sometimes," Myers said. "She's had a busy run-up to the Platinum Jubilee."
Myers noted that the Queen — who has been experiencing mobility issues causing her to cancel public appearances and duties for several months now — recently skipped the official opening of Balmoral Castle, sparking speculations about her health.
However, Myers claimed, "I'm told she's fit and healthy. She just has to be taking things very, very easy. However, we will see on that date whether the Queen does come down to see Harry and Meghan because she has already said that she is intending to welcome the new prime minister here in Britain."
He continued, "There are a lot of sort of moving parts in place here. I think it's very much a case of watching space [and] seeing what happens."
Prince Harry and Markle last saw Queen Elizabeth in person back in June when the couple headed to England for the monarch's Platinum Jubilee celebrations.
While the Duke and Duchess of Sussex were not invited to join the Queen on the Buckingham Palace balcony, the couple reportedly introduced their daughter Lilibet, 1, to her great-grandmother, according to People.
The trip marked Lilibet's first visit to her dad's homeland since the couple welcomed her in California. Markle and Prince Harry's 3-year-old son Archie, who also joined them in Britain for the Jubilee celebrations, was born in the U.K. on May 6, 2019, but hadn't been back since he was 6 months old.
In addition to meeting the Queen, Prince Harry and Markle's children had an "emotional" and "wonderful" visit with their grandparents, Prince Charles and Camilla, Duchess of Cornwall, at the time, an unnamed source told Entertainment Tonight.
"The Prince, of course, hasn't seen his grandson Archie for a bit of time and so it was very special to have some time with him," the source said, adding that the private visit was the first time Prince Charles had met Lilibet.
Prince Harry and Markle are scheduled to travel to Manchester, England, for the One Young World Summit on Sept. 5 and then Germany for the Invictus Games' "One Year to Go" on Sept. 6. They will head back to the U.K. for the Well Child Awards on Sept 8.
The Duke and Duchess of Sussex "are delighted to visit with several charities close to their hearts in early September," a spokesperson for the couple said Monday, according to People.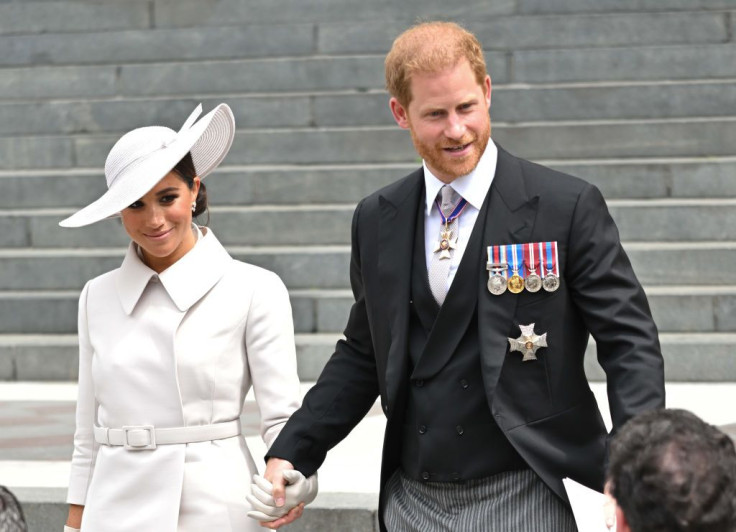 © Copyright IBTimes 2023. All rights reserved.