Meghan Markle Allegedly 'Abandoned' Ex-Husband Trevor Engelson, Could 'Dump' Harry: Royal Biographer
KEY POINTS
Meghan Markle allegedly changed after she moved from Los Angeles to Canada to film "Suits," biographer Tom Bower claims
The journalist claimed Markle "abandoned" her first husband Trevor Engelson because she "was determined to build a new life"
Markle and Engelson lived in Los Angeles together during the beginning of their marriage before she moved to Toronto
A royal biographer has made new claims about Meghan Markle's first marriage to Trevor Engelson, including that the duchess allegedly "abandoned" the film producer to "build a new life."
In a wide-ranging interview about his new unauthorized royal biography, "Revenge: Meghan, Harry and the War between the Windsors," British writer and investigative journalist Tom Bower discussed the alleged change in the former "Suits" star's personality after she moved from her hometown of Los Angeles to Toronto, Canada, where she filmed "Suits," her last project as an actress before marrying Prince Harry.
"What's fascinating about Meghan's life is that she changed when she got to Toronto from L.A.," Bower claimed to "Palace Confidential" host Jo Elvin on Thursday's episode of the MailPlus podcast. "And even when she married Trevor, she still stayed in Toronto, to the surprise of the producers of 'Suits' because all the other actors lived in L.A. and commuted to Toronto to film and went back home."
Markle and Engelson began dating in 2004 and wed nearly seven years later in Ocho Rios, Jamaica, in 2011. They quietly divorced just two years later, Page Six reported.
Engelson and Markle lived in Los Angeles together during the beginning of their marriage, but she soon made the move to Toronto to shoot "Suits," which aired on the USA network from 2011 to 2019. The distance reportedly put a strain on the pair's marriage, and they cited irreconcilable differences as the reason for their split, according to the outlet.
Bower claimed that Markle "never wanted to live with Trevor in L.A." and "was determined to build a new life."
"And therefore, Trevor is abandoned," the former BBC journalist alleged.
According to Bower, Markle allegedly forbade any photos of their nuptials and destroyed the official video of their wedding. The author said he believes the duchess is "very commercial" and "doesn't want to be poor."
Bower claimed that following her split from Engelson, Markle went on a manhunt for a new partner to "build her up." She had a relationship with Canadian chef Cory Vitiello following her divorce and lived with him in Toronto, according to the biographer.
Bower said Vitiello was a "good bloke [and a] nice man" but "wasn't good enough for an ambitious woman."
International Business Times could not independently verify Bower's claims.
In his newly released book, Bower claimed that Markle was still sharing a home with Vitiello when she went on her first date with Prince Harry in 2016.
According to the book, Markle's two-year relationship with the chef was already heading south at the time, and she allegedly broke up with him shortly after she was introduced to the prince. Vitiello was allegedly "relieved" because their final months together were not pleasant, Bower claimed.
"Meghan is a schemer, you never know – really – looking at Meghan unless you're really far inside her mind, what she really thinks, what she really wants," Bower claimed on the podcast. "That's the story across America and Britain, people perplexed about a woman who really has betrayed them, dumped them and that's what many of them obviously think she'll do to Harry."
Markle and Prince Harry have not publicly addressed the claims in Bower's bombshell new book, which was released in the U.K. on July 21.
In 2019, a year after Markle tied the knot with Prince Harry, Engelson married fiancée Tracey Kurland at Rosewood Miramar Beach in Montecito, California, Us Weekly reported. The couple announced their engagement in June 2018 after three years of dating.
Their wedding came not long after Markle and Prince Harry welcomed their son Archie, now 3. They are also parents to 1-year-old daughter Lilibet.
It is not clear where Markle and Engelson stand today, but an unnamed insider told the outlet in 2019, "Trevor doesn't really think about Meghan, as he's in a very happy relationship and about to be married. He will not be reaching out to congratulate them, as Meghan and Trevor no longer speak."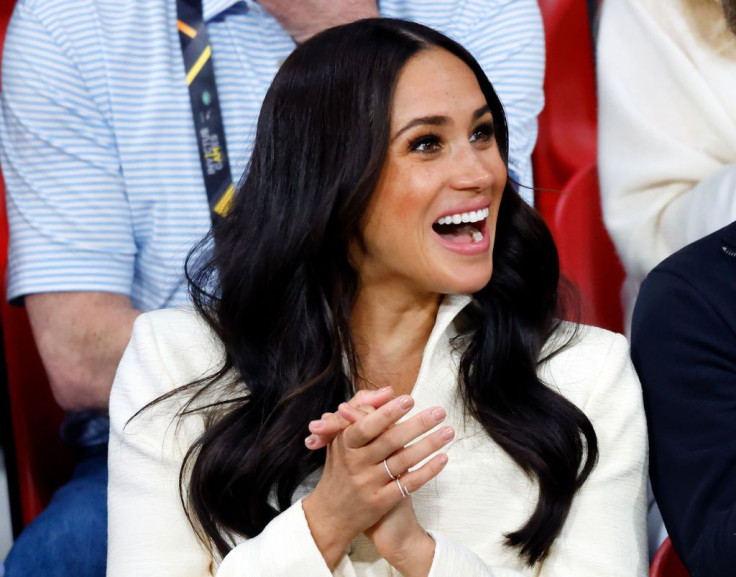 © Copyright IBTimes 2023. All rights reserved.