Will 'The Royals' Be Canceled After Mark Schwahn Sexual Harassment Suspension?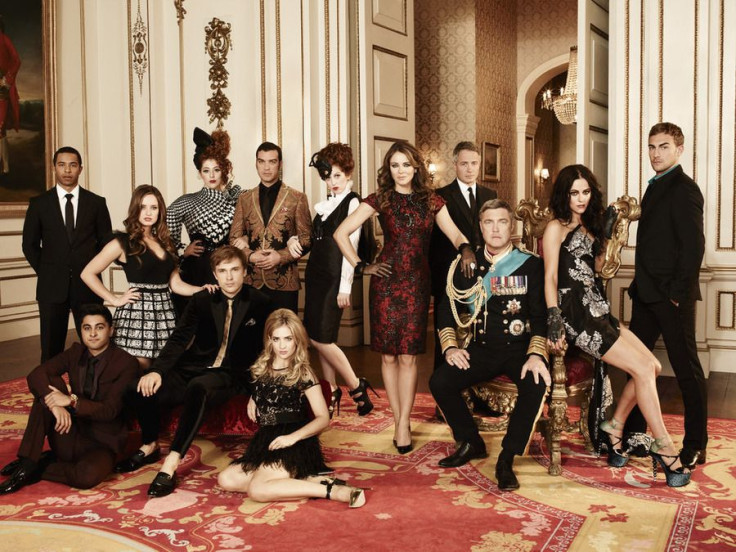 Former "One Tree Hill" creator and current creative head behind E!'s "The Royals" Mark Schwahn has been suspended from his show following reports he has sexually harassed women working on his shows for years, and now, it could mean his popular scripted series is at risk of cancelation as a result of his actions.
Following a statement from 18 actors and crew members who worked with Schwahn on "One Tree Hill," as well as new statements from members of the cast and crew of "The Royals," Schwahn has been suspended from the current series, pending an investigation.
"E!, Universal Cable Productions and Lionsgate Television take sexual harassment allegations very seriously, investigate them thoroughly and independently, and take appropriate action," the companies said in a joint statement to CNN. "Lionsgate has suspended Mark Schwahn from 'The Royals' as we continue our investigation."
Following the statement from the ladies of "One Tree Hill" earlier this week, "Royals" actress Alexandra Park, who portrays Princes Eleanor on the series, also spoke up on Twitter, indicating she too had been suspect to Schwahn's behaviors.
"I have a responsibility as someone who was working under Mark Schwahn on 'The Royals' to acknowledge these claims," she wrote in a lengthy statement. "I am devastated to admit to myself, to my colleagues and to this industry that I too, have been exposed to this reprehensible behavior."
Her statement was followed up by one from 25 others actresses and crew members from the series. Elizabeth Hurley, who stars as Queen Helena on the series, has also released her own statement, saying she did not experience the behavior and wasn't aware it was going on, though she was appalled to learn that others had.
It is unclear if Schwahn will be allowed to return to the show in the future, which could raise questions about the series' fate following Season four. The fourth season of the series had already been pushed back from an initial Fall 2017 release date to one airing in 2018, and a fifth season has not yet been ordered by E!
Fans have since taken to social media to beg E! to not only not cancel the show because of what happened with Schwahn, but to also continue with the plans to air Season 4.
E! has not released any statements about the show's fate.
© Copyright IBTimes 2023. All rights reserved.