More Pressure On SEC? Valkyrie Becomes Latest Bitcoin ETF Applicant To Name Coinbase As Surveillance Partner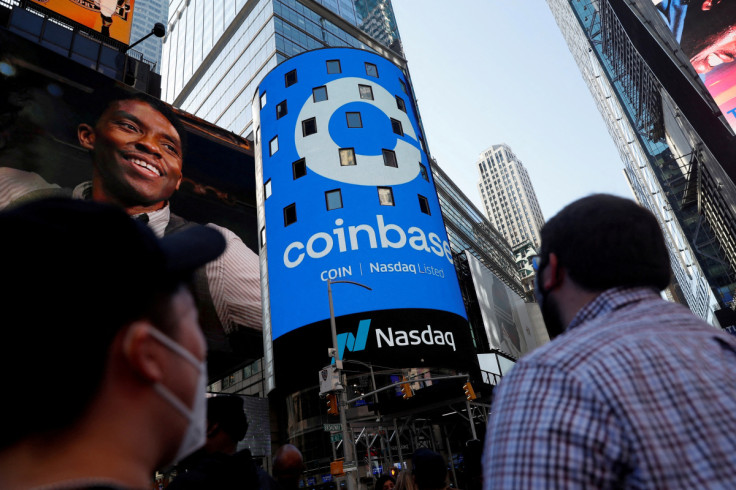 KEY POINTS
The SEC filed a lawsuit against Coinbase in June
All spot Bitcoin ETF applicants have named Coinbase as their surveillance-sharing partner
Bitcoin saw a 0.15% gain and was trading in the green zone at $30,824.43 in the early hours Thursday
American stock exchange Nasdaq has refiled the spot Bitcoin exchange-traded fund (ETF) application of Valkyrie Investments, which now names Coinbase, one of the world's largest crypto exchanges by trading volume.
Valkyrie is the latest financial giant to update its application for an ETF that invests directly in Bitcoin following the comment of the U.S. Securities and Exchange Commission (SEC) last week that the initial documents submitted were insufficient.
The new documents filed Wednesday said Nasdaq "executed a term sheet with Coinbase" to "enter into a surveillance-sharing agreement" on June 30.
"Valkyrie also re-filed their 19b-4, like BlackRock they mention specific SSA agreement w/ Coinbase, even seems more aggressive (more use of the words 'executed' and 'agreement') They also, like BlackRock, call Coinbase the largest US spot bitcoin exchange," Bloomberg senior ETF analyst Eric Balchunas noted.
With the latest re-filing, all spot Bitcoin ETF applicants have named Coinbase as their surveillance-sharing partner despite that the crypto exchange was sued by the SEC just last month.
"These filings are a sign that large institutions are moving into the cryptocurrency space, demonstrating their readiness to operate in this domain with the necessary licenses and permissions," Jai Waterman, chief executive officer of the decentralized trading ecosystem provider Blockstation told International Business Times. "More interesting is what impact these filings will have on the Coinbase case."
In Waterman's opinion, the endorsement of these financial giants and their trust in Coinbase could put increased pressure on the SEC on its lawsuit against the crypto exchange.
"I believe with the endorsement and trust of juggernauts like CBOE and BlackRock, there may be increased pressure for the SEC to rethink their claims due to the ripple effect it can have on these filings," he added. "The implications of the SEC's decision can influence the perception and regulatory stance toward these types of applications, prompting a reassessment of their approach. It is difficult to believe that the SEC can approve the ETFs without first settling or squashing the case against Coinbase."
Valkyrie was among the early issuers to roll out the Valkyrie Bitcoin Strategy ETF, a Bitcoin-futures ETF introduced in 2021, which trades under the ticker BTF.
Bitcoin, the world's largest crypto asset by market capitalization, saw a 0.15% gain and was trading in the green zone at $30,824.43 over the past 24 hours with its trading volume up by 22.39% at $13 billion as of 3:36 a.m. ET, Thursday, according to data from CoinMarketCap.
© Copyright IBTimes 2023. All rights reserved.