Will Toni Topaz, Cheryl Blossom Become A Couple In 'Riverdale' Season 2?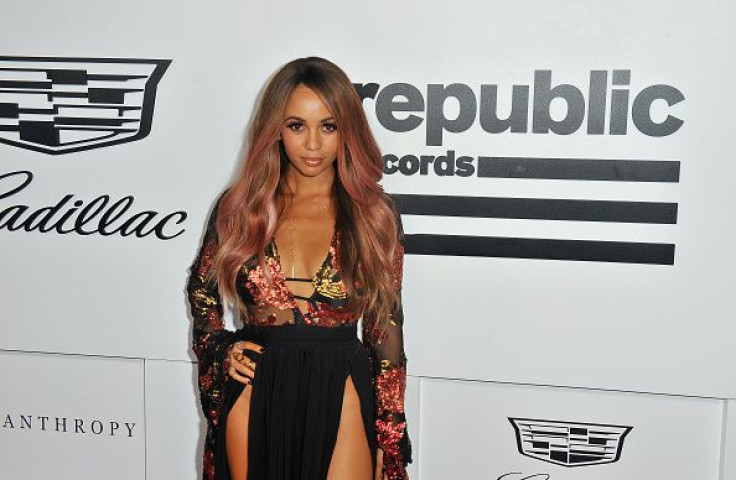 Toni Topaz (Vanessa Morgan) recently dropped a not-so-shocking bombshell in this week's episode of "Riverdale" Season 2.
During her conversation with Jughead Jones (Cole Sprouse), Toni said that she's not interested in dating Jughead because she doesn't want to be his rebound. She also told her fellow Southside Serpent that she's more interested in dating girls.
In July, "Riverdale" executive producer Roberto Aguirre-Sacasa told Entertainment Tonight that they will be exploring the topic of sexuality in relation to the new character, Toni. At that time, the exec also said that Toni will "disrupt" Jughead and Betty Cooper's (Lili Reinhart) relationship.
Towards the end of this week's episode, Jughead made it clear that he wants to get back together with Betty. Now that Toni is no longer a threat to them, fans of the series couldn't help but wonder who she will be linked to next. Since she's bisexual, and Cheryl Blossom (Madelaine Petsch) is the only single main character in the show, viewers think that they could be an item.
Morgan and Petsch, who are real-life best friends, have no qualms about being an onscreen couple. But Petsch is curious where fans got the idea that Toni could be interested in Cheryl.
"I have no idea where all of this came from. All of a sudden I feel like in the last month it's been like, 'Choni! Choni! Choni!' and I'm just like, 'I don't know where you guys got this idea from.' But anything's possible in 'Riverdale,'" she said on "Seawater Secrets," ET's "Riverdale"-themed YouTube series.
Meanwhile, Petsch also encouraged the fans of the show to not be ruthless on social media. She reminded them that they are not the characters they portray. "My best friend is Toni Topaz aka Vanessa Morgan and she's been getting a lot of hate, so let's all be nice to the actresses please!" she said.
Ever since she was cast in "Riverdale," Bughead supporters have been posting hateful messages on Morgan's accounts for fear that Toni will destroy Jughead and Betty's relationship. Now that that storyline has been addressed, Petsch hopes that things could get better for her best friend.
"Riverdale" Season 2 airs Wednesdays at 8 p.m. EST on The CW.
© Copyright IBTimes 2023. All rights reserved.