Will We Lose Power Because Of Winter Snowstorm Nemo? Northeast Scared Blizzard Will Turn Off The Lights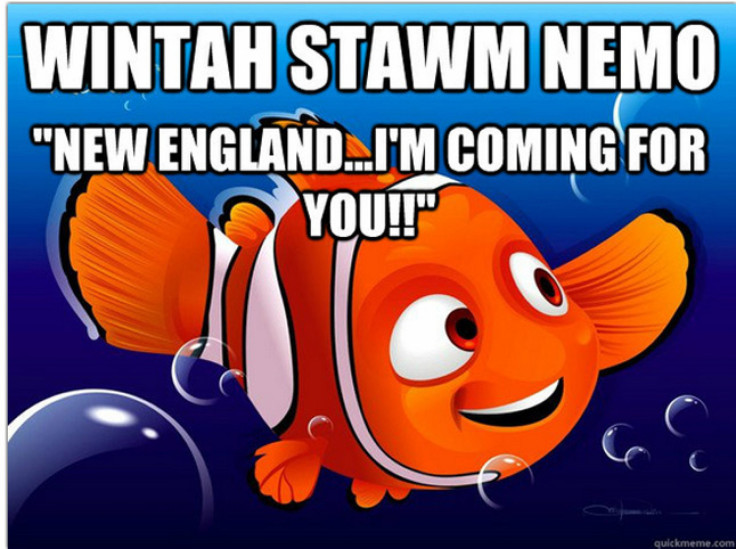 You've done everything you were supposed to do: You stocked up on blankets, candles, batteries, flashlights, canned goods and water and even made sure your gas tank is full -- but will winter snowstorm Nemo actually turn the lights out?
As the wicked storm begins to pound the Northeast, many people have taken to social media wondering whether or not there will be a power outage.
After Hurricane Sandy, thousands of residents along the Northeast lost power, and they're fearful of what conditions without energy will be like in below-freezing weather.
Boston, Mass., seems to have been hit hardest by the storm so far, with hundreds of pictures of the snowy stuff being posted all over the Web.
A new mom from Long Island, N.Y., posted to Facebook she was scared about what she would do to keep her child warm if there was a power outage in her home and blackout blizzard conditions prevented her from bringing her newborn son to a warm, safe place.
No reports have revealed that Northeast residents will lose power, but the MTA already revealed there were delays on the subway for the 4, 5, 6, 7, A, C, E, B, D, F, M, N, Q and R trains.
"We are taking this forecast extremely seriously and began preparations throughout the MTA service area well in advance of the storm's arrival," Thomas F. Prendergast, the MTA's interim executive director, said on the MTA website. "If weather conditions require, there is the possibility that we will suspend some subway, bus or commuter rail services to ensure the safety of our customers."
The Long Island Rail Road asked that commuters take earlier trains home before the storm worsens.
The storm has been referred to as "potentially historic" by CNN, and the Weather Channel warned it could be a "crippling blizzard."
"It's going to be one of the strongest winter storms we've seen in a very long time," CNN meteorologist Pedram Javaheri said.
Northeast residents have been erring on the side of caution, leaving grocery stores bare and even drying out some gas stations.
At around 2:30 p.m. TWC reported that a "life-threatening storm" was closing in. The weather site said the expected accumulation for Boston, Mass., was 24" to 30," Hartford, Conn., is expecting 16" to 24", and New York City, N.Y., is supposed to get 10" to 15."
Blizzard warnings are still in effect for New Jersey, New York City, Long Island, Connecticut, Rhode Island, Massachusetts, New Hampshire and Maine.
© Copyright IBTimes 2023. All rights reserved.