William Shatner 'Star Trek' Documentary Trailer Highlights The Struggle To Make 'The Next Generation' Happen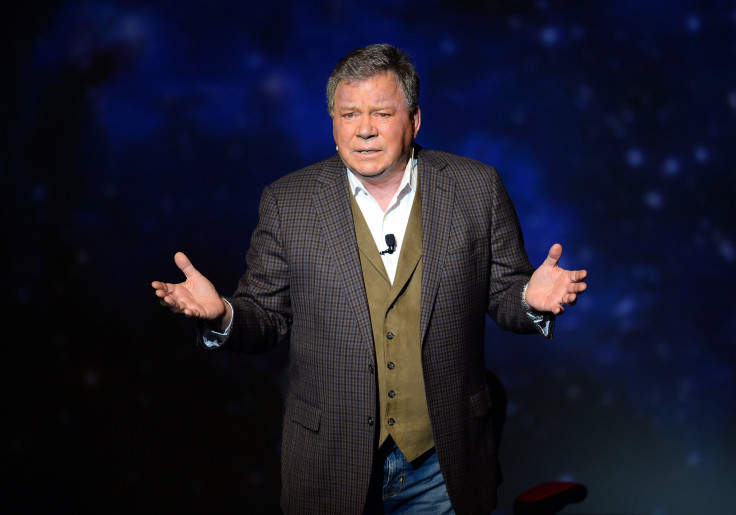 Anyone who considers him or herself a fan of science fiction will likely be able to sing the praises of "Star Trek: The Next Generation." However, few people know the tumultuous journey the hit series went on in order to be made - until now.
Actor, director and "Star Trek" original series lead William Shatner teamed up with Vision Films to create the documentary, "William Shatner Presents: Chaos on the Bridge," which chronicles the early days of "Star Trek: The Next Generation" (TNG) and how close it came to never being made at all. While many know "Star Trek" through the original series' proliferation in pop culture, many may not know that the Kirk and Spock-led series only lasted three seasons compared to "TNG's" seven.
To honor the iconic series, Shatner gathered original cast members Patrick Stewart (Captain Jean-Luc Picard), Jonathan Frakes (Commander William T. Riker), John de Lancie (Q), Denise Crosby (Lieutenant Tasha Yar), Gates McFadden (Dr. Beverly Crusher) and Diana Muldaur (Doctor Pulaski) as well as a slew of behind-the-scenes players to discuss the vision of creator Gene Roddenberry and how he fought to ensure that "TNG" maintained his unique outlook of the future.
"This film is about the beginning of 'Star Trek: The Next Generation,' and how it survived the chaos of the first three years," Shatner says in the film's trailer below. "What I began to see was Gene Roddenberry, the creator of 'Star Trek' trying desperately to hold on to his creative vision, his legacy and, ultimately, his power."
In a previously revealed clip from the upcoming documentary, courtesy of Entertainment Weekly, Shatner explores the casting of Patrick Stewart and how no one immediately wanted a bald Englishman with classical theater experience to be the new Captain Kirk. However, as fans will note, Stewart ended up giving a stellar performance as Captain Jean-Luc Picard and became one of the most fan-beloved Enterprise captains in the "Star Trek" franchise.
According to a press release for the film, "William Shatner Presents: Chaos on the Bridge" will be available on August 1 in the United States to rent or own on all major digital platforms. Will you be among the "TNG" fans waiting to see how it all came together? Comment below or tweet your thoughts to @TylerMcCarthy.
© Copyright IBTimes 2022. All rights reserved.
FOLLOW MORE IBT NEWS ON THE BELOW CHANNELS