Willow Creek Church Staff Resignation: Elders, Lead Pastor Step Down Following Scandal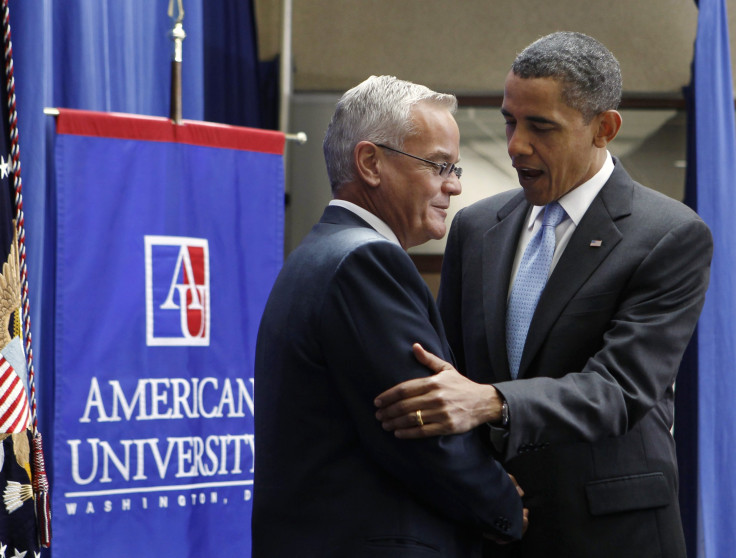 Following new allegations against Willow Creek Community Church founder Reverend Bill Hybels, the lead pastor and elders on Wednesday announced their decision to step down taking responsibility for mishandling previous misconduct allegations.
In an announcement made at a service at the South Barrington megachurch, the elders and the lead priest, Heather Larson, apologized in front of the congregation and said the church will now be led by a new set of people who don't have any associations with the earlier council or Hybels.
"In recent days and weeks it's become clear to me that this church needs a fresh start," Larson said. "The staff, this staff that I dearly love, they also need a clean running lane to heal, to build, to dream."
The elders reflected that they had failed to believe in the women who accused Hybels of sexual harassment due to their personal attachment to the priest.
"To all the women who have come forward," one of the nine elders of the church, Missy Rasmussen, said at the congregation. "We are sorry that we added to your pain."
"We have no reason to not believe any of you. We are sorry that our initial statements were so insensitive, defensive and reflexively protective of Bill," she said. "We exhort Bill to acknowledge his sin and publicly apologize."
"The timing for my transition is now right," Larson said. "I have carried what God has asked me to carry." The lead pastor of the church's North Shore branch Steve Gillen will "step in as interim pastor to set up the new pastoral team," Larson added.
The news came days after lead teaching pastor Steve Carter announced his resignation on Sunday after a new allegation by the founder's former executive assistant came out, accusing Hybels of groping and misbehaving with her.
Hybels stepped down from his role in April after a Tribune investigation brought to light the countless allegations by women, some of whom were church employees, accusing him of sexual misconduct over the years. Hybels has denied all allegations.
The elders got wind of the allegations four years ago when a woman privately told them she had a lengthy affair with Hybels. But, on further questioning by the elders, she said she was lying.
Missy Rasmussen, who served on the elder board for seven years, told the congregation that they believed that Hybels' sins go "beyond what he previously admitted on stage."
"We were not aware of many of the choices he made in private and therefore did not hold him accountable in meaningful ways," Rasmussen said.
The elders acknowledged that "allowing him to have counseling conversations with the woman who was the subject of the first investigation" was wrong and was a result of "trust we had in Bill, and this clouded our judgment."
"We have engaged an outside, independent governance expert to conduct a robust governance review," Larson said. "We are also convening a group of respected, independent Christian leaders to spearhead an investigation to look into … allegations and areas they determine need to be investigated."
Larson served as an executive pastor of Willow Creek for five years. She was the lead pastor, a role similar to that of CEO, and oversaw the church's main campus in South Barrington and the seven other campuses as well.
The country's fifth largest megachurch, Willow Creek has more than 25,000 members. The church was founded over 40 years ago. The elders will start leaving the church in waves starting next Wednesday so as to ensure smooth running of the church.
"This is not the outcome I would have ever wanted. My hope was that Bill Hybels would have admitted his sins, and that Willow Creek leaders would have come to repentance voluntarily, not through pressure from the national media," Vonda Dyer, one of the women who accused Hybels of misconduct told New York Post.
© Copyright IBTimes 2023. All rights reserved.