What's Next For Willow Creek? Pastor Bill Hybels' Successor Steve Carter Resigns
Willow Creek Community Church told its members Monday that an "independent investigation" will be conducted by a council of outside Christian leaders over the new allegations against Bill Hybels. The news comes as Hybels' successor Steve Carter resigned after fresh allegations surfaced against the founding pastor Sunday.
"This has been a difficult process because of the public nature of these allegations, but we are working on finalizing this key group of people," lead pastor Heather Larson wrote to members of the South Barrington, Illinois, megachurch. "This council will have full autonomy and authority to pursue and investigate any and all allegations."
On Sunday, one of Hybels' former assistants accused him of repeatedly groping her. Pat Baranowski told the New York Times that Hybels allegedly touched her breasts repeatedly, rubbed against her and had oral sex with her on one occasion. He also once asked her to watch porn with him as a research project.
"The new facts and allegations that came to light this morning are horrifying, and my heart goes out to Ms. Baranowski and her family for the pain they have lived with," Carter wrote on his blog, announcing his resignation. "These most recent revelations have also compelled me to make public my decision to leave, as much as it grieves me to go."
Theologian Scot McKnight wrote on his blog Monday morning about the need for an independent council to find new leaders for Willow Creek amid the ongoing crisis.
"It is time to form an independent council of wisdom — leaders chosen by wise, non-Willow evangelical leaders — that can pastor what's left of (Willow Creek Community Church) and the (Willow Creek Association), to investigate the governance of Willow and how it was able to be so thoroughly wrong, to work out a new governance and find new leaders," McKnight wrote.
The cost of the planned inquiry by Willow Creek will be taken care by an anonymous outside donor, Larson said, adding this was being done so that the credibility of the investigation was not questioned.
However, Boz Tchividjian, a founder of a nonprofit group that helps victims of sexual abuse and abuse of power by clergy members, said: "The only way a credible independent investigation could possibly occur is if the current leadership all steps down. They have overseen the last year, and it's been a disaster. They've eviscerated any trust that any victim would have with regard to Willow. For such an investigation to work, to gain the trust of the very people you want to speak with, the leadership should step down and let others who have not been involved step up."
Hybels' actions came under scrutiny after it was alleged he made suggestive comments, hugged for too long, gave an unwanted kiss, and invited a staff member into his hotel room. Three reviews with the help of an outside attorney were conducted, but the pastor was cleared of any wrongdoing in the allegations. Three former pastors, a woman who made an allegation against Hybels, and the wife of a Willow Creek Association pastor led an independent investigation.
In April, Hybels stepped down as senior pastor of Willow Creek Community Church, the Chicago-area megachurch he founded over 40 years ago.
"I've been accused of many things I simply did not do," he said at the time. "But let me acknowledge things I have done. I confess to anger at the accusations. … I sincerely wish my initial response had been listening and humble reflection. I apologize to you, my church, for a response that was defensive instead of inviting learning."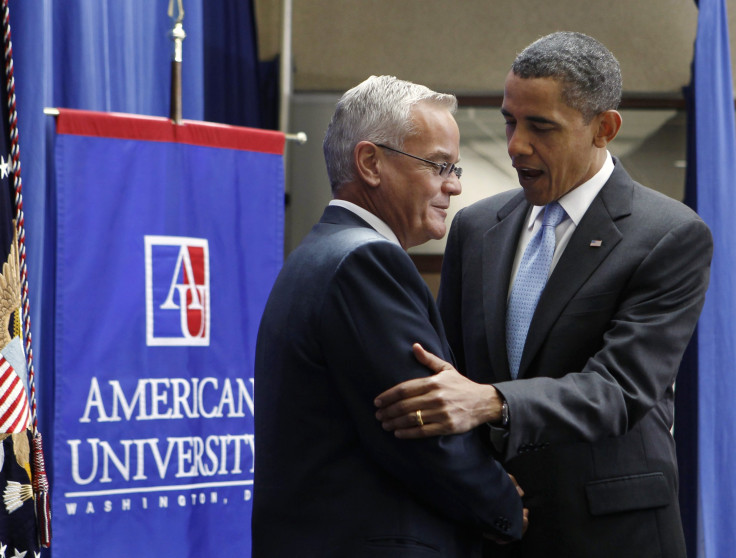 © Copyright IBTimes 2022. All rights reserved.
FOLLOW MORE IBT NEWS ON THE BELOW CHANNELS