Willow Smith Slams Media Following Rumors Claiming Will Smith, Jada Pinkett-Smith Are Divorcing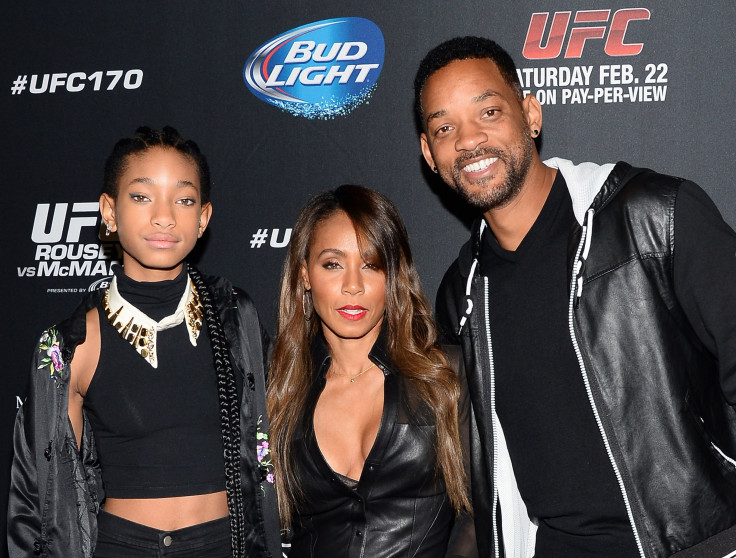 Willow Smith isn't letting the ceaseless rumors surrounding her parents' marriage get her down. On Monday, it was reported that Will Smith and Jada Pinkett-Smith had decided to end their marriage after 18 years. Unfortunately, this isn't the first time such stories have circulated regarding their relationship.
As Us Weekly reported, the couple's 14-year-old daughter went on Twitter to shut down the rumors shortly after they began. She assured her followers that the media had gotten reports of discord in her parents' marriage wrong, yet again. Despite the fact that she was clearly tired of hearing the same story over and over, Willow appeared to be taking the rumors in stride. The young musician laughed off the reports and moved on.
Willlow's father also used social media to get out a message regarding the divorce rumors. The "Focus" actor shared a brief Facebook post Monday in which he made it very clear that he and Jada are "NOT GETTING A DIVORCE." As previously reported, he promised that should they ever decide to go their separate ways he would be the first to share the news with the public. Jada followed the lengthy status update with a short and to-the-point tweet.
Rumors surrounding Will and Jada's relationship have been circulating since 2011. At the time, In Touch Weekly (via Huffington Post) reported that the couple were separating. The couple later released a statement in which they said, "we are still together." Similar stories re-emerged in 2013 after Will and Jada canceled their annual Christmas party. Later that year Will was linked to actress Margo Robbie, whom he starred alongside in "Focus." Robbie shut down the cheating allegations on Twitter. Since then it seems every few months it is reported that the couple's nearly two decade old marriage is coming to an end.
© Copyright IBTimes 2023. All rights reserved.