Windows 10 ARM PCs To Arrive This December With Multi-Day Battery Life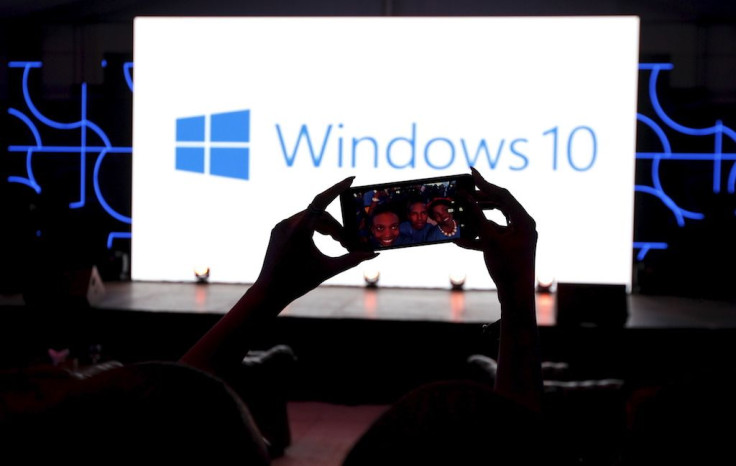 Microsoft announced the new Surface Book 2 yesterday and released the Windows 10 Fall Creators Update to everyone. The company also gave an update on its Windows 10 ARM PCs, which are now in the final stages of development.
Earlier this year, Microsoft and Qualcomm announced that Lenovo, HP and Asus are the first manufacturers that will make Windows 10 PCs that are going to be powered by the Snapdragon 835 processor. This is part of the companies' plan to bring Windows 10 operating system to ARM CPU architecture, the kind of processor that's typically found inside smartphones.
The partnership was first announced back in December 2016 and Qualcomm says that the Windows 10 ARM PCs are still on schedule to arrive in December 2017. Qualcomm's vice president of global product marketing confirmed to Trusted Reviews that they are still "moving towards that timeline."
Microsoft also confirmed that it's already testing "hundreds" of laptops that are being powered by Qualcomm's Snapdragon 835 processor. "We've been on this journey for almost a year. We've been working furiously in Redmond and with our partners in San Diego," principal group program manager for connectivity partners at Microsoft Pete Bernard said. "We have hundreds of these devices being used on a daily basis in Redmond."
These statements coming from Microsoft and Qualcomm officials should be enough to erase any doubts regarding the development of Windows 10 ARM PCs. They are indeed coming this December and are expected to have incredible battery life.
"To be frank, it's actually beyond our expectations," Bernard said when talking about the battery life on Windows 10 ARM PCs. "We set a high bar for [our developers], and we're now beyond that. It's the kind of battery life where I use it on a daily basis. I don't take my charger with me. I may charge it every couple of days or so. It's that kind of battery life."
Although no specific numbers were given, Bernard is suggesting that Windows 10 ARM PCs will have multi-day battery life. This is something that many are looking forward to with these type of laptops. Multi-day battery life on laptops is unheard of and it seems to be only possible when Windows 10 is running on a PC that's powered by the Snapdragon 835 processor.
In a separate interview with ZDNet, Bernard also shared a story about how some testers were reporting bugs claiming that the battery meter isn't working. He said that it wasn't actually a bug, but the Windows 10 ARM PC just "has a great battery life." Bernard also pointed out that users will have to get used to the concept of owning a device that doesn't always needs charging.
The new Windows 10 ARM laptops that are set to arrive this December will be coming from Lenovo, HP and Asus. However, Microsoft and Qualcomm hinted that more devices from partners might be set to arrive down the line. Bernard said that Microsoft already had some conversations with other manufacturers for future devices and hopes that there will be "a range of different devices at different price points."
© Copyright IBTimes 2023. All rights reserved.
FOLLOW MORE IBT NEWS ON THE BELOW CHANNELS