Windows 10 Looks Like Windows 7, The Sequel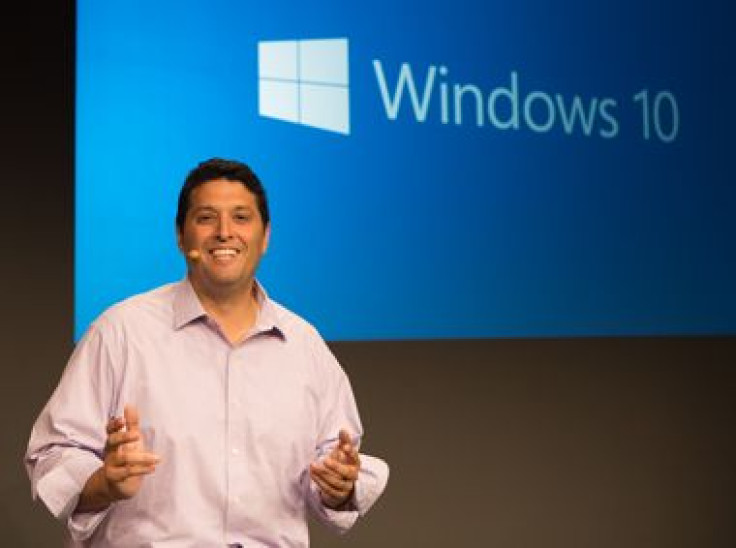 Windows 10 is the official name for Microsoft's next operating system, but the company may have been tempted to call it Windows 7.1. Windows 10 packs a lot of "new" features that are in fact restorations of tools that were lost in the transition to the unpopular Windows 8.
"We want all these Windows 7 users to have the sentiment that yesterday they were driving a first-generation Prius … and now with Windows 10, it's a lot like a Tesla," said Joe Belfiore, VP for Microsoft's Operating Systems group, at a launch event Tuesday in San Francisco. "They don't have to learn a new way to drive."
One aspect of Windows 10 that will be quite familiar to Windows 7 users is the Start menu, which vanished with the release of Windows 8. "I have a Windows desktop, down here I have a Task Bar. When I click the Start icon I get the Start menu," Belfiore said as he demonstrated the new OS.
The new Start menu will include a tab that brings users directly to their favorite apps, programs and websites.
Belfiore also showed how Windows 10 will be easier to navigate for users of non-touch PCs. One of the knocks on Windows 8 was that Microsoft, in optimizing the OS for tablets, forgot about everyday PC users. Consumers complained that Windows 8 was too difficult to navigate with a mouse and keyboard.
"We're looking to find the balance, so that all the Windows 7 users get a familiar experience on the devices they already have," Belfiore said.
All this is not to say that Windows 10 abandons Windows 8's Modern user interface (also known as the Metro interface), but it should be less confusing. A new Task view button on the Task Bar provides one view of all open apps and files. The Snap feature now allows users to have four apps open at once. Modern-style apps will also be able to run in a Window, meaning they won't necessarily occupy the entire screen and can be resized.
Windows 10 will also support multiple, virtual desktops, a feature that's been available for years on Mac and Linux machines. The function lets users create individual desktops customized for work, personal use, entertainment and other uses.
Microsoft said Windows 10 (expected to become generally available in mid-2015) was built from the ground up to run seamless across desktops and laptops, smartphones, tablets and even the Xbox gaming console. Analysts said that such cross-compatibility across devices should benefit consumers. "You can buy an application once and have it run across all your different platforms," Gartner's Stephen Kleynhans told International Business Times.
Windows 7 is currently Microsoft's most widely used PC operating system, with a market share of 51.2 percent, according to NetMarketShare. Windows XP's share stands at 24.8 percent, while Windows 8/8.1 holds a 12.5 percent stake.
© Copyright IBTimes 2023. All rights reserved.
FOLLOW MORE IBT NEWS ON THE BELOW CHANNELS