Windows 8 Remote Kill Switch: A Hacker's Delight?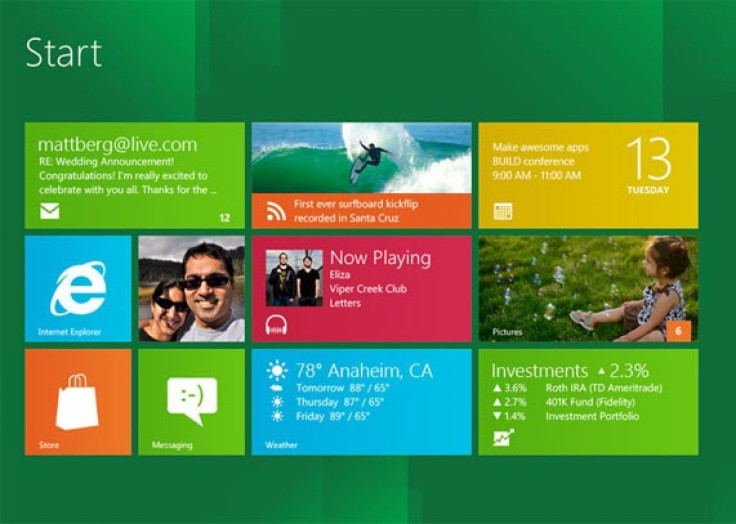 The most significant update to Microsoft's flagship product--the Windows operating system--in years is surrounded by controversy because of a backdoor feature the company included its latest version: Reports of a kill switch that allows Microsoft to deactive or delete apps in Windows 8 has many technologists worried about whether it will tempt hackers to use the feature for malicious purposes, assuming they'll gain access to it.
The kill switch was first discovered in documentation released by Microsoft about its upcoming Windows Store, which will sell apps for the company's mobile and desktop operating systems.
The feature is common in mobile app stores: Both Google and Apple use the same feature in order to allow the company to kill apps distributed by Android Market and App Store. Similarly, the Windows Store Terms of Use makes it clear that Microsoft can remove an app at any moment they'd like.
We may change or discontinue certain apps or content offered in the Windows Store at any time, for any reason, says Microsoft in the document.
Steve Jobs, the founder and former CEO of Apple, backed the idea of including such a feature on the iPhone. He revealed his deeply held belief about including a kill switch in an interview with the Wall Street Journal.
Hopefully we never have to pull that lever, but we would be irresponsible not to have a lever like that to pull, Jobs said.
Despite the acceptance of a kill switch among corporate heads in Silicon Valley, PC Mag writer John Dvorak is not convinced that the feature will be used as intended:
First of all, Microsoft is not known for designing anything secure. The company cannot do it, says Dvorak. So, how does adding a kill switch keep users and the nation as a whole safe when we know in advance that it will be hacked like everything else the company has done?
For over a decade, people have discussed the idea that Microsoft could use the kill switch technology to kill bootleg or counterfeit versions of its OS, Dvorak adds. I'm sure the company would employ the code to kill counterfeits if it is confident it could get away with it and confident it wouldn't be bricking perfectly good systems left and right, thus finding itself in a legal entanglement and a public relations nightmare.
While controversy surrounded the secureness of Windows 8, Microsoft moved forward with the release of an incomplete version of the operating system. Anyone can download the new OS, but it will only run on laptops with Intel x86 chips and PCs. The company plans to eventually release Windows 8 for tablets, too.
It's incredibly fast and fluid to just navigate this UI (user interface), said Steven Sinofsky, head of Microsoft's flagship Windows unit, at the Mobile World Congress in Barcelona. It's an even better Windows than Windows 7.
We all, hackers included, hope so.
© Copyright IBTimes 2023. All rights reserved.
FOLLOW MORE IBT NEWS ON THE BELOW CHANNELS