Windows Phone 8 Release Date Revealed? Late 2012 Says Source, Who Lists Other Microsoft Launches To Expect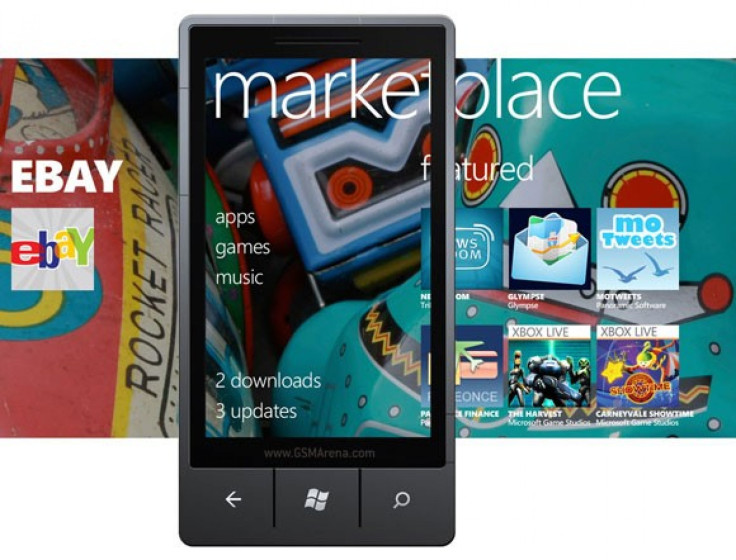 Microsoft recently announced that its new operating system, Windows 8, will launch in the fall, and it looks like the company is rolling out a brand new smartphone to go with it. Windows Phone 8 is rumored for a November 2012 release date, along with various other launches from the company.
A source has shared official Microsoft delivery targets with Mary Jo Foley of ZDNet. These include a Release To Manufacturing (RTM) date for a Windows Phone 8 in September 2012 and a rollout of the device a couple of months later.
According to Foley, the information only comes from one source, but it does align with previously rumored targets that she has been hearing from other sources. A list of other rollouts from the company was also told to Foley, which is as follows:
Windows Azure Updates: August (RTM), September (GA).
Visual Studio 2012: August (RTM and Price List), September (GA)
Microsoft Dynamics NAV: September (RTM), October (GA)
Windows Phone 8: September (RTM for Apollo OS), November (GA for first devices)
Office 15: October (added to price list); November (RTM); February 2013 (GA)
In contrast, in a recent report from The New York Times, Nokia CEO Stephen Elop said that the Windows 8 software would be released in October. However, there are various ways to interpret this, as Foley acknowledges.
Elop may mean Microsoft will be releasing it at that time (following a September RTM) to phone makers, she writes. Or it could mean Microsoft is going to allow Nokia to go out with Windows Phone OS 8 devices before other phone makers do in November.
It is also important to remember that Microsoft has previously launched products without them being available to the public for some time after a launch event. Nokia, Samsung, HTC and Huawei are set to introduce the first Windows Phone-compatible devices, according to The Verge. These will feature multi-core processors from Qualcomm.
At the end of June, Microsoft officially unveiled Windows Phone 8, which will be closely tied to the upcoming Windows 8 operating system.
The future of Windows 8 is a 'shred core' between Windows Phone 8 and Windows 8, product manager for the device Joe Belfiore said at the end of June. This means that both the mobile and PC operating systems will share the same kernel, file system, multimedia apps and graphics support.
Of course, fans and tech geeks will have to wait until Microsoft officially unveils the release date for Windows Phone 8 to know for sure, but these rumors do seem to have some credibility.
© Copyright IBTimes 2023. All rights reserved.
FOLLOW MORE IBT NEWS ON THE BELOW CHANNELS