'Winds Of Winter' Release Date Delay: Too Many Projects Keeping Author Busy
With the end of "Game of Thrones," all eyes are on George RR Martin to deliver the long awaited "Winds of Winter," which has been delayed by many years now. But the sheer number of projects that the author is involved in may make it difficult for him to focus on completing "A Song of Ice and Fire."
Martin has been keeping his fans updated about his projects on his blog, but some fans have been disappointed with the author for sharing more content on projects other than "Winds of Winter," like his "Wild Cards" books that are being developed into a TV series by Hulu.
According to a recent announcement by The Verge, Martin is collaborating with Dark Souls studio for a fantasy game titled "Elden Ring." Adding the different "Game of Thrones" spin-offs that he is working on with HBO, all these projects may leave very little room for the author to focus on "A Song of Ice and Fire."
Aside from his books and TV adaptations, Martin is also working with HBO for Nnedi Okorafor's 2010 novel "Who Fears Death," Vanity Fair reported. Martin has also brought back his 1994 sci-fi book "Starport" in the form of a graphic novel. It remains to be seen if he will be working on more comics in the near future, which will be an additional distraction even if these comics are based in Westeros.
While the fans get increasingly frustrated with the delay in the launch of the next two "A Song of Ice and Fire" books, they did vote for Martin to be inducted in the New Jersey Hall of Fame. Talking about the announcement on his blog, Martin said that he was born in Bayonne, and that New Jersey will always be a part of him, even though he has been living in New Mexico since 1979.
As far as "Winds of Winter" is concerned, Martin has promised to announce the completion on his blog. It will take a few months after he submits the manuscript to the publishers for the book to finally be out in the market.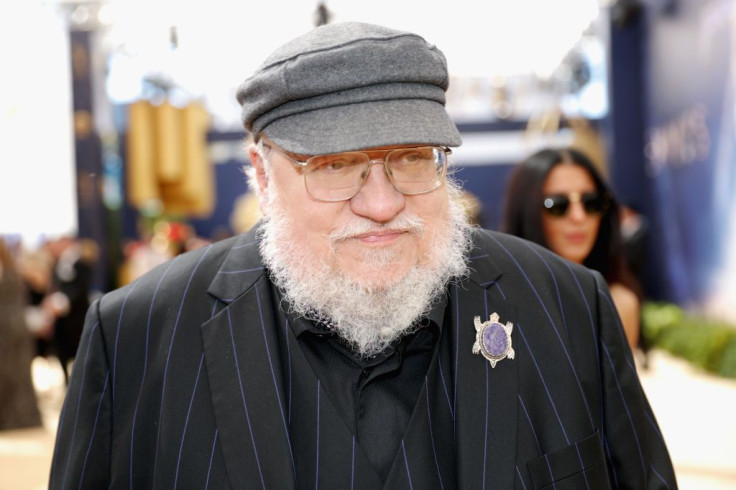 © Copyright IBTimes 2022. All rights reserved.
FOLLOW MORE IBT NEWS ON THE BELOW CHANNELS