Winehouse's Lioness opens up a too-empty vault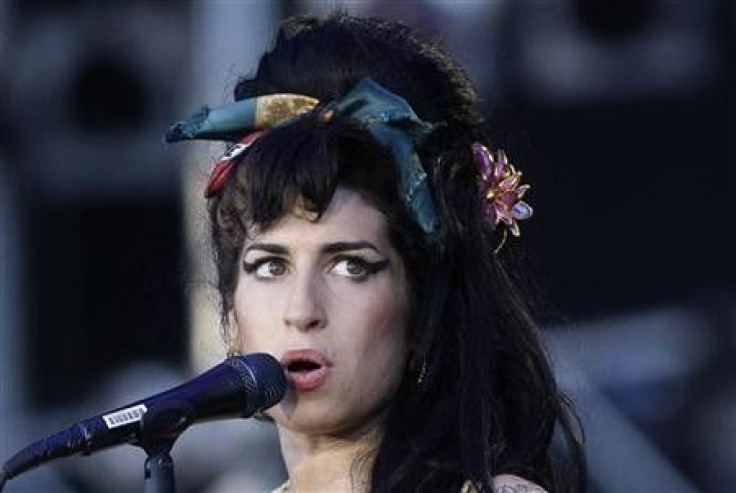 If you were praying Amy Winehouse at least left behind a lot of great unreleased material when she left us last August, prepare to have your hopes dashed by her posthumous release, Lioness: Hidden Treasures. As it turns out, Winehouse's vault couldn't be much emptier if Geraldo Rivera were shining a flashlight into it on live television.
Only two of the 12 tracks on this odds 'n' ends collection post-date Back to Black, the 2006 triumph that still stands as one of the best albums of its decade. On neither of those two numbers does she actually sing both a verse and a chorus, making it abundantly clear just how shockingly little recent material producers had to work with.
It's now clear that, creatively speaking, the lioness was sleeping these last five years.
That's not to say the album never lives up to the treasures part of its title, but the bulk of Lioness dates back to 2004-2006 and consists mostly of covers and/or alternate versions of familiar material. It's probably best suited either for hardcore fans eager to collect any scrap or, ironically, the very casual ones who will be just fine adopting a Winehouse version of Girl from Ipanema as future cocktail party fare.
One of the relatively newish numbers, Between the Cheats, was written and (partially) recorded in 2008 on the subject of Winehouse's then-lingering devotion to husband and legendary poor influence Blake Fielder-Civil. I would die before divorce you, she sings in the opening moments. I'd take a thousand thumps for my love. A nostalgic male chorale soon kicks in to repeat the title phrase, and you're reminded just how subversively Winehouse appropriated doo-wop for her own designs in Me and Mr. Jones.
Then it dawns on you that the reason for those male voices may be that Winehouse never got around to writing or singing a proper chorus herself.
The fill-in-the-blanks approach to posthumous production is even more glaringly apparent on the other recent-vintage tune, Like Smoke, which has Winehouse singing only half a dozen slurred and largely incomprehensible lines -- in contrast to the dozens of couplets provided by guest rapper Nas, who, despite his surface suitability, sounds like he's being piped in from a different universe.
(And, of course, he is. Nas even throws in a needless passing allusion to Occupy Wall Street, just in case we aren't already hyper-aware of the fact that he's dueting with a member of the true 99 percent, i.e., those who have shuffled off this mortal coil.)
The self-remakes are a mixed bag. An early version of Tears Dry forsakes the hook that eventually emerged -- as well as the Motown bounce that made it the most upbeat track on Back to Black -- and becomes interminable at four minutes. But an alternate rendition of another Black standby, Wake Up Alone, is transfixing in its stripped-down state, perfectly befitting the groggily lonesome theme.
The plethora of previously unreleased covers should please the masses who liked to think of her as the edgy man's Sade, including an opening reggae version of Our Day Will Come, recorded in 2002, when her voice was more traditionally supple but less playfully insinuative. Girl from Ipanema gets some fun out of the nearly rock & roll feel brought on by the aggressive snare drum, even if Winehouse isn't exactly reinventing the standard.
You also get a reprise of the Body and Soul duet with Tony Bennett that Winehouse recorded weeks before her death. The contrast between her vocal there and her youthful, Frank-era readings elsewhere on the album couldn't be much starker. There are a few moments in the exchange where she actually sounds older than her octogenarian partner. A tradeoff had been made, with a certain jazzy, generic agility lost and replaced by knowing playfulness and real force of personality.
There's just not much of that latter-day nerve to go around on Lioness, given Winehouse's virtual retirement from the studio. So Lioness stands mostly as a dual tribute to the young and unfinished Winehouse and the ravaged one who struggled to produce anything at all near her tragic end -- when it's the fully arrived, still-productive artist who made a masterpiece five years ago we really want to hear more of, and never will.
© Copyright Thomson Reuters 2023. All rights reserved.