Winter Storm Jonas DC: Full List Of 2016 Snow Closures Of Metro, Bus Lines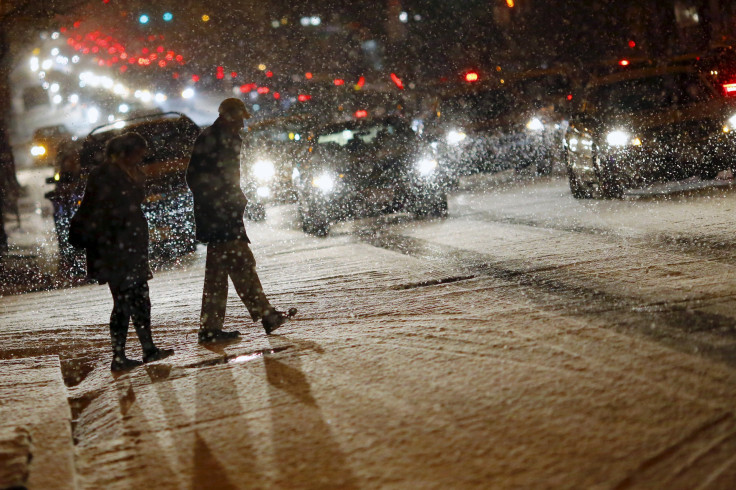 With the possibility of a major snowstorm looming, the Washington, D.C., Metro subway and bus system will come to a halt Saturday and Sunday in a move that the agency calls "unprecedented," the Hill reported. Officials called the closures the longest in its 40 years of service.
Train service will be shut down at 11 p.m. EST Friday evening and buses will stop running at 5 p.m. EST. Service will not return until Monday, according to the Washington Post. All of the railcars will be stored in tunnels to avoid any damage from the storms. Amtrak also announced a modified train schedule.
Paul Wiedefeld, general manager of the Washington Metropolitan Area Transit Authority (WMATA), said the decision was made to err on the side of safety for all D.C. passengers.
"This is not a storm that anyone should take lightly, and I would urge all residents to plan to get to a safe place before the storm arrives Friday afternoon," Wiedefeld said in a statement. "The actions we are taking today are all in the interest of our customers' and employees' safety, and will help us return to service once the storm passes and the snow is cleared."
Winter Storm Jonas is expected to dumping 1 to 2 feet of snow in the Washington area starting Friday afternoon, according to experts.
"It's not out of the question that some localized areas receive over 2 feet of fresh snow," CNN meteorologist Taylor Ward said.
Virginia and Maryland have called states of emergency.
© Copyright IBTimes 2023. All rights reserved.