Winter Storm Jupiter Latest Update: After Ice Storm Warning, Missouri And Oklahoma Declare State Of Emergency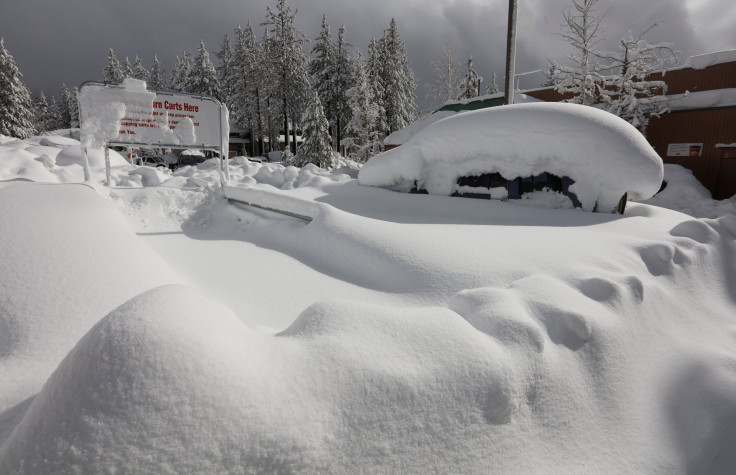 Two governors -- Eric Greitens of Missouri and Mary Fallin of Oklahoma -- declared a state of emergency Thursday in anticipation of an ice storm predicted to hit the states over the weekend. The announcements came as states across the Midwest prepare for what's being called Winter Storm Jupiter, which could cut power for millions of residents and leave them stranded without electricity for days.
The storm already hit the Pacific Northwest earlier this week with a foot of snow -- more in some places -- causing a power outage for at least 36,000 Portland residents, according to the Weather Channel. In Colorado, an avalanche by the Eisenhower Tunnel blocked part of Interstate 70. No cars were caught in the avalanche, but another snow slide did hit three semi-trucks on Vail Pass Tuesday morning.
In Oklahoma, the state of emergency order allows state agencies to purchase disaster relief materials and opens the door for federal assistance if needed. In Missouri, Greitens activated the National Guard and opened an emergency operations center in the state's capital.
Winter Storm Jupiter may seem like a case of deja vu for many Missouri and Oklahoma residents. It arrived exactly 10 years after a deadly ice storm struck Missouri and other states across the country. In Springfield, a city with a population of nearly 167,000, about 70,000 people were left without power, some for an entire week. Around St. Louis, about 111,000 had no electricity. At least 51 people were killed in nine states during the January 2007 storm, CNN reported at the time.
The Federal Emergency Agency provides tips for surviving an ice storm, including:
Stock up on food, water and other essentials.
Layer your clothing.
If you don't have a generator, buy one.
Generators should be kept outside, so it's good to have an electric cord that's at least 20 feet long.
Never heat your home with a stove.
Close off unused rooms. This way, you can consolidate the heat in one place.
© Copyright IBTimes 2023. All rights reserved.