Wisconsin County Argues For A Year, Decides Against Declaring Itself A 'Community For All'
After almost a year of debate, the executive committee of the county board in Marathon County, Wisconsin, has voted against declaring its area "a community for all." The largely symbolic measure has brought racial tensions above the surface in the area, and the hostility it's exposed has some people of color considering packing up to move to more welcoming areas.
The proposal was originally entitled "No Place For Hate," a monicker abandoned after it was deemed too inflammatory. Six revisions later, the final document called for the county to "achieve racial and ethnic equity to foster cross-cultural understanding and advocate for minority populations."
That, however, was a step too far for most of the county's residents and politicians. It was voted down 6-2, and is unlikely to pass if brought before the larger board.
The fledgling political representation achieved by minority groups in Marathon County faces an uphill battle in an area that's 91% white. Much of the minority population is Hmong, a group hailing from Laos which allied with the U.S. military in the Vietnam War and sought refuge stateside when it pulled out.
The county only got its first Black board member in 2020 in William Harris, who narrowly won the county's first acknowledgment of Black History Month, as well. A year prior, the county also began recognizing Pride Month for the first time after backlash from constituents.
Supervisor Arnold Schlei, who has been on the board for over a decade, says things were fine before activists started stirring up trouble.
"They're creating strife between people labeling us as racist and privileged because we're white," he told the New York Times. "You can't come around and tell people that work their tails off from daylight to dark and tell them that they got white privilege and they're racist and they've got to treat the Hmongs and the coloreds and the gays better because they're racist. People are sick of it."
Harris, meanwhile, says that branding anything acknowledging minority communities as divisive shows deeper forces at work.
"It feels almost to me that any time there's anything that represents minority communities, suddenly it is controversial," he said in a February debate over Black History Month. "We don't have this same controversy when we're talking about disparities between rural communities."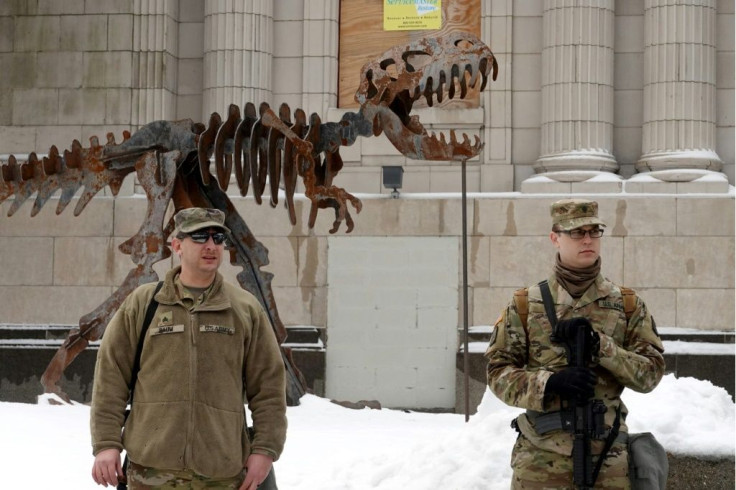 People speaking up at meetings and publicly often repeat alt-right talking points, including false claims that a commitment to equity would mean taking things from white residents. The area's Republican Party chairman, Jack Hoogendyk, claimed the measure would mean "the end of private property" and "race-based redistribution of wealth."
La'Tanya Campbell, one of the people pushing for the measure, said that since she started campaigning, she's begun receiving hate mail, such as a letter calling Black people "animals."
She says that she's thinking of packing her bags.
"Typically, the racism you experience is behind closed doors, but since I've started on this resolution I can't believe some of the things that I'm hearing," she said. "You feel unsafe being a woman, I feel unsafe being a Black woman. And doing anti-oppression work, it adds up."
© Copyright IBTimes 2023. All rights reserved.