'Witches Of East End' Season 2: Is [Spoiler] Dead? Disturbing Episode 10 Synopsis And Promo Photos Released
"Witches of East End" gave fans the surprise of a lifetime during the final moments of episode 9, "Smells Like King Spirit," with the death of two major characters. (WARNING: SPOILERS AHEAD -- Do NOT continue reading unless you want to hear which character died!) In the final moments of tonight's episode the writers of "WOEE" killed off our very own Freya and Ingrid. Shocked? We were, too! But as Maggie Friedman previously told us, the clock was ticking faster and faster for the cursed Beauchamp women.
[Check Out The "WOEE" Recap Of Episode 9]
In the final moments of episode 9, "Smells Like King Spirit," Freya and Ingrid were hanged by Tarkoff in the garden of the Beauchamp household. The scene left chills down our spine as we watched Joanna react to yet another grusome death of her daughters. In addition to Freya and Ingrid's death, other characters met their demise in tonight's episode. Tarkoff has alleged died along with Eva and Eva's daughter who we originally thought was her grandmother.
The synopsis for episode 10, "The Fall of the House of Beauchamp," revealed that Joanna is completely distraught from Tarkoff's action. Since he made his East End debut he has cozied up to the Beauchamp matriarch, pretending to be her friend and even revealing his alleged love for her. But as viewers originally knew Tarkoff had a different agenda when he arrived to the mortal world -- and it was to help the King of Asgard find a vessel.
And as the summary for episode 10 suggests, the vessel for the king will be found. "Wendy and Joanna reconnect with their father," the synopsis teased. While were sure this family reunion will take a toll on Joanna and Wendy they definitely have bigger things to worry about then reconnecting with daddy dearest.
"Still reeling from Freya and Ingrid's murder, a devastated Joanna retreats to her bedroom, unable to face the reality that she's once again had to watch them die and that the cycle will on repeat itself," the synopsis continues. "Worried about her sister's state of mind, Wendy is determined to bring them back, buts know the dangers of the spell all too well." Wendy is then forced to partner with an enemy to bring her nieces back from the dead.
But never fear, "WOEE" fans. According to promo photos from episode 10 the girls will be brought back to life. Check out the promotional images below of Freya and Ingrid waking from their eternal sleep. Can you see that their bodies have already started to decay? Sound off in the comments section below with what clues you picked up from the promo images. Is that the King of Asgard we see lurking in one photo?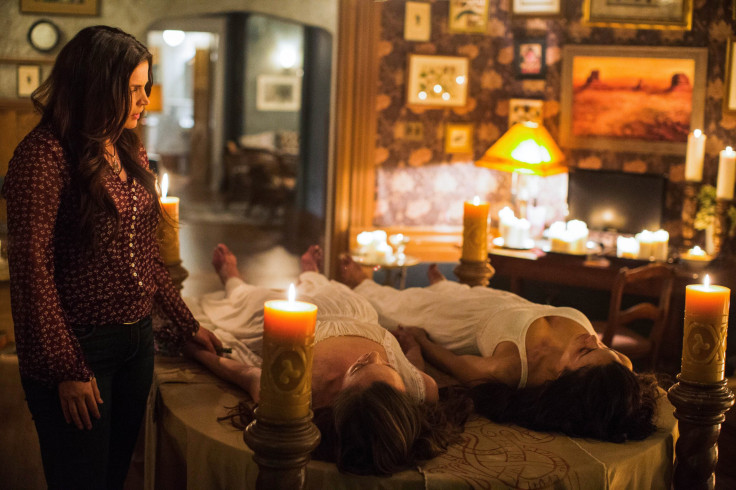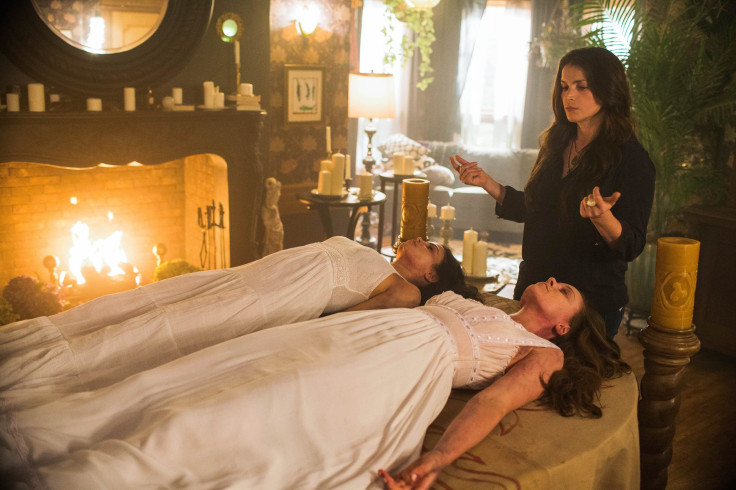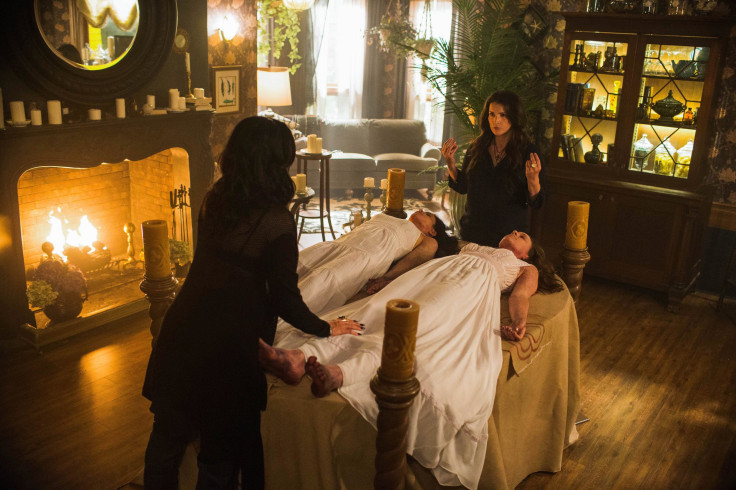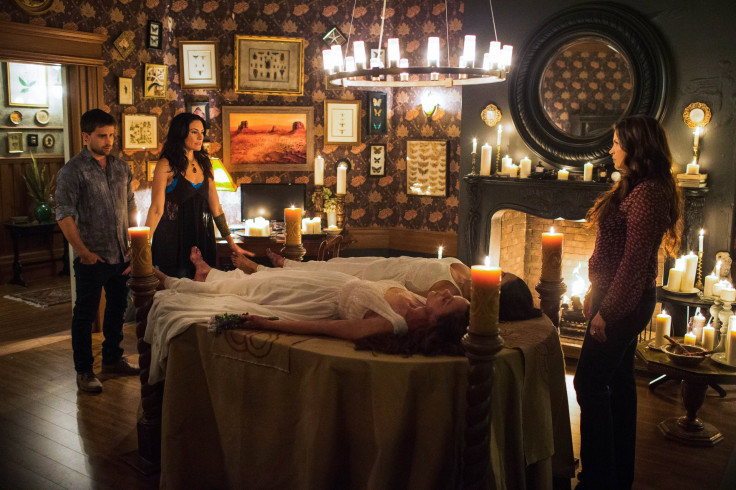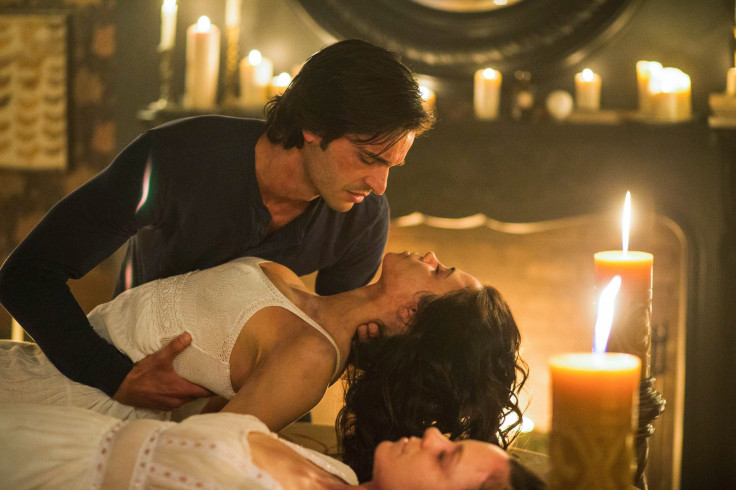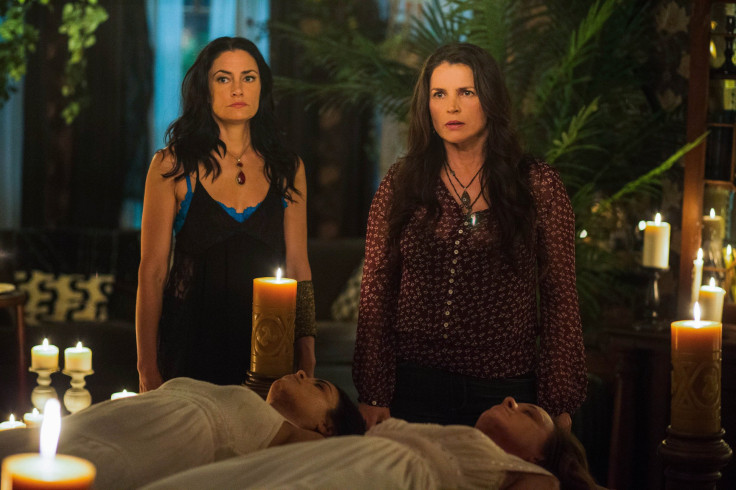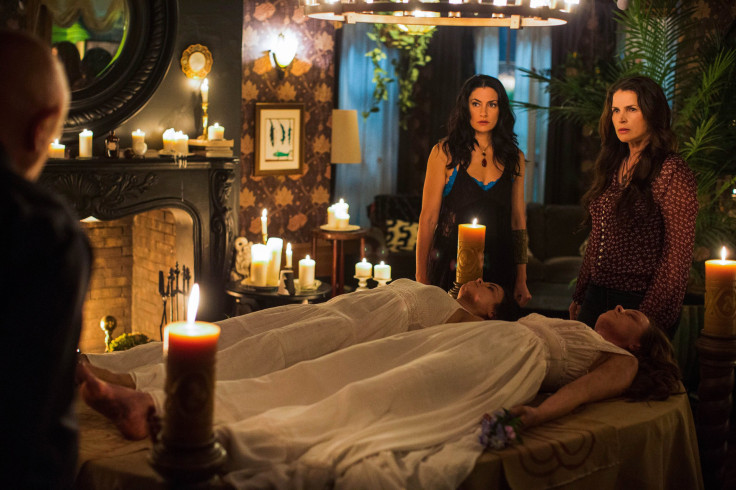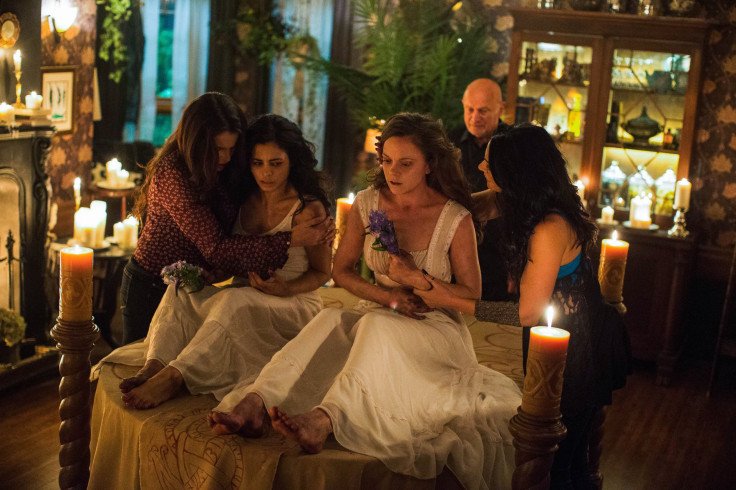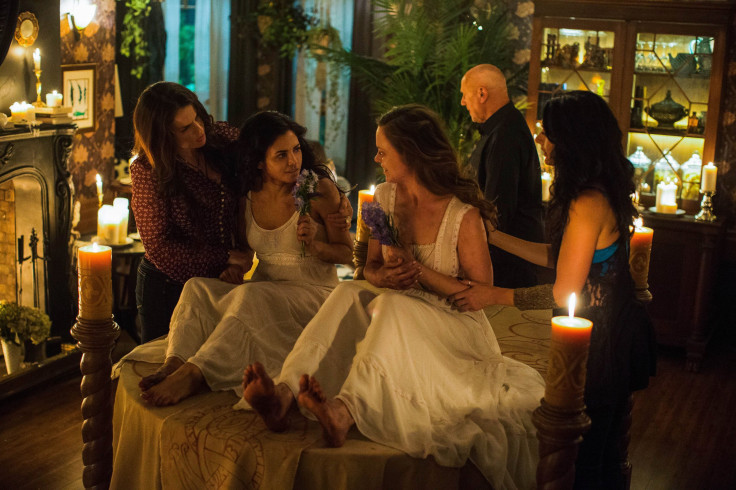 © Copyright IBTimes 2023. All rights reserved.