'Witches Of East End' Season 2 Spoilers: Rachel Boston Teases What's Next For Ingrid Beauchamp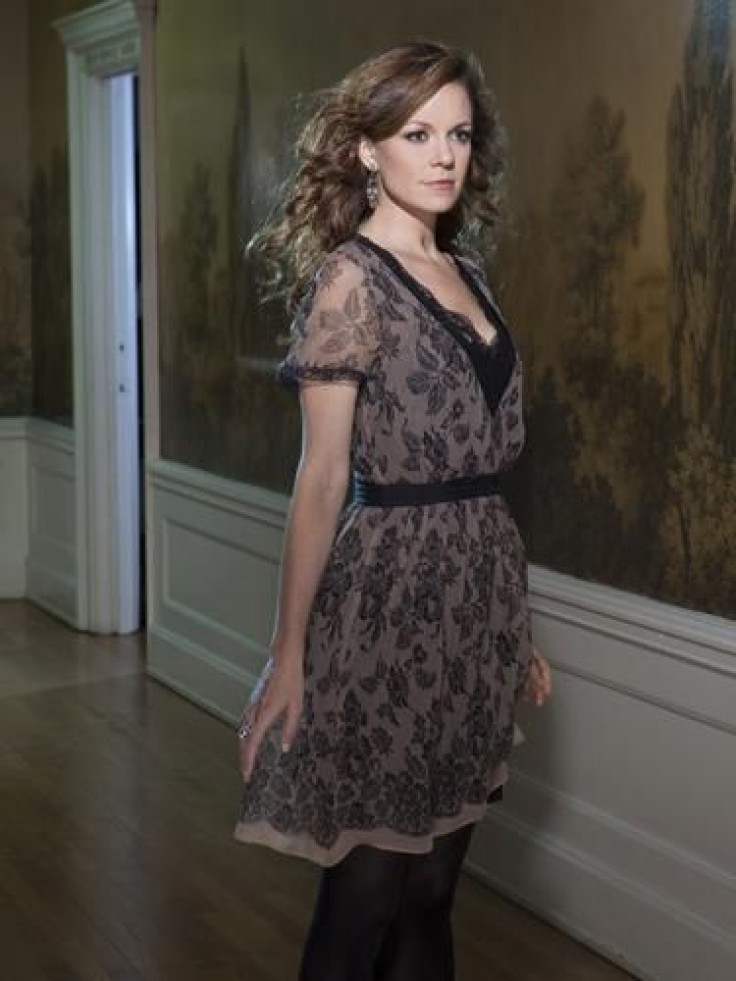 It must be the witching season, because all we can think about is the Season 2 premiere of "Witches of East End." That's right, the beautiful Beauchamp women will be back for a darker and sexier season when the hit Lifetime series returns on Sunday, July 6. Rumor has it the sophomore series based on Melissa de la Cruz's novel is going to get pretty spooky, so light some sage and throw a pinch of salt over your left shoulder.
International Business Times sat down with Rachel Boston, who plays Ingrid Beauchamp, for an exclusive interview at the 2014 ATX Television Festival earlier this month to discuss the coming season -- and other witchy topics.
IBTimes: Can you give us a little insight on what fans should expect in Season 2?
Rachel Boston: Season 2 is darker, sexier and more dangerous. Now that the portal to Asgard is open, everybody is bright-eyed, waiting to see what's going to happen in East End. And we have a new cinematographer, so the look is going to be even darker.
IBTimes: Very cool. That makes us even more curious to see who or what is lurking in the portal. What does come out?
Boston: There could be a lot of things that come out of the portal… And there are!
IBTimes: So, does that mean Season 2 is going to get more supernatural?
Boston: A lot more supernatural. Now that Asgard, the world we came from -- the world of the supernatural where we all existed before and were banished -- is open, we can expect more supernatural creatures to appear in East End.
IBTimes: How fearful is Ingrid now that the portal is open?
Boston: I think she's not honestly as conscious of what's happening as the others are. There's something that comes out of the portal that's very threatening to her life, and she doesn't know what it is.

In Season 2 we're all trying to do spells to figure out who came out [of the portal] and what we remember from the night we opened it, but I think for her, it's trusting herself [that she fears]. Now that she knows she's a witch, she can't turn back from it … she knows she's the key [to Asgard], and she's not sure how to navigate this world. She just knows she has to.
IBTimes: Fans will see Ingrid get darker as Season 2 progresses. Where do you draw that inspiration from?
Boston: I was reading a poem titled "Good Timber," and my favorite sentence in it was, "Good timber does not grow with ease: The stronger the wind, the stronger the trees." And there was something about that poem that helped me understand Ingrid -- the wind, the gust of wind, the heartbreak that's made her so much stronger. We all go through pain and lose people we love. The trials and trauma that she's been through make her more evolved.
IBTimes: What are you looking forward to in Season 2?
Boston: Flying! The [writers] said they'd write it in. The executive producers have promised me I could fly, but I'm really excited to explore past lives and time travel. And I'm really excited to explore love for Ingrid and what her heart is capable of opening back up to. And I think you're going to see all of that happen in Season 2.
IBTimes: Spoiler alert! Does that mean we can expect more dreamy warlocks in the upcoming season?
Boston: There's a lot of warlocks in Season 2. The whole theme is "darkness is rising," and I think that now that the portal to Asgard is open, we don't know what's coming out. And so everyone's really going to have to step into their strengths and their powers and figure out how to hold tight and protect each other. But yes, Dash and Killian are full-blown warlocks now. They have their powers, so we're going to see them explore what that means.
IBTimes: In addition to Dash and Killian, your onscreen brother, Frederick (played by Christian Cooke), will be joining the Beauchamp family. Can you tell us a little bit about that?
Boston: Brother's hot! Jenna (Dewan-Tatum) and I said that a few times between scenes. He's a great addition to the family because he hasn't been in East End. So he's brand-new to our universe.
IBTimes: How will his arrival to East End affect the family?
Boston: The reason that Joanna didn't want Asgard close is because her son was on the other side. So it's that choice of: Do you protect your daughters or do you wait for your son? That's been weighing on her for hundreds and hundreds of years. I certainly enjoy watching the evolution of Frederick and Joanna.
IBTimes: Will fans get to see Asgard in Season 2?
Boston: We'll see a lot of the past this season. So you will see what that universe looked like for all of us, who we are in this life, and who our mother is protecting us from.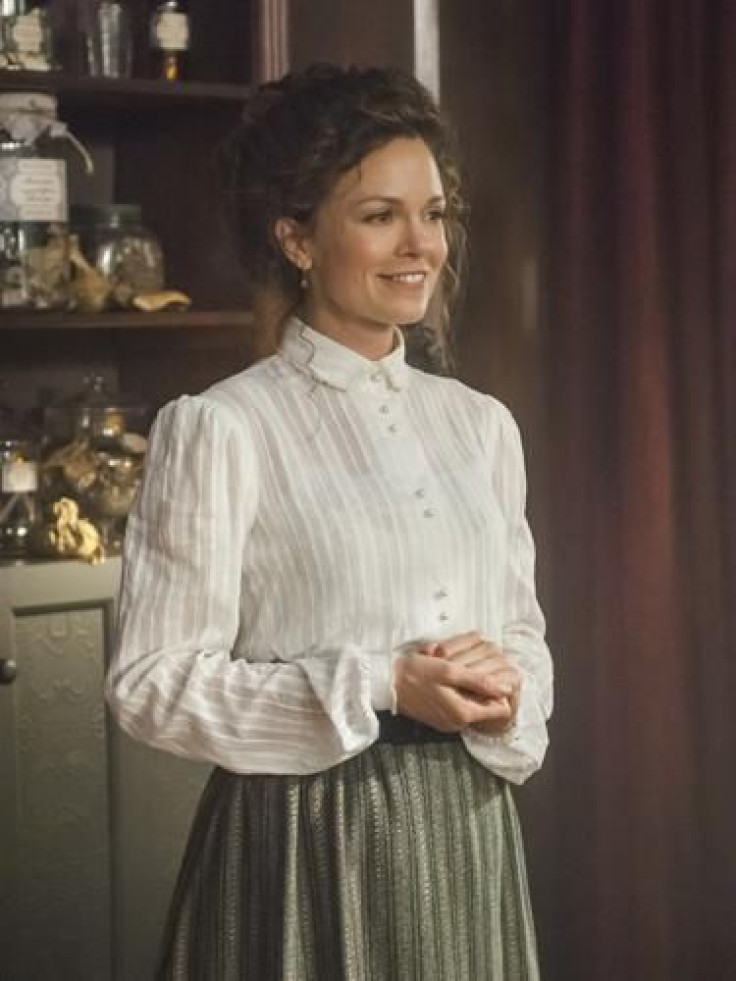 IBTimes: Let's talk fashion. We're obsessed with the Ingrid's style! How much fun is it to dress like your character?
Boston: Susan, our designer, has done such a great job keeping us all so unique – like everyone has a very specific style. But past lives allow you to explore your character's style. When you can see who someone is at a different time period, that's a lot of fun.

I sent a few pictures to my mom [of my 1906 wardrobe] and she started crying. She was like, 'You look like your great-grandmother.' You get the sense of that timeless family continuing. To get to see who they might have been in that time is a lot of fun. The wardrobe is great.
IBTimes: How would you describe "WOEE"?
Boston: Dark and sexy -- mixed with a lot of love! Edgy, sexy, love-filled witches.

We're lucky to be telling a story about magic and we love that sister relationship. For the two of us [Boston and Dewan-Tatum], we were immediately drawn together and just had the same feeling that we've known each other for thousands of years. It worked really well, but movies like "Practical Magic" really do inspire. I love the female bond – two very different people who come together and make each other stronger and make each other's power stronger.
IBTimes: Last question: Are you more of a Sally or a Gillian?
Boston: In my past life I was definitely more of a Gillian – running around wild with Archibald. But now I think Ingrid is much more grounded, wanting a normal life like Sally.
Are you excited for Season 2 of "Witches of East End"? Chime in with your predictions before the next season premieres Sunday, July 6.
FOR FREE to continue reading
✔️ Unlock the full content of International Business Times UK for free
offer available for a limited time only
✔️ Easily manage your Newsletters subscriptions and save your favourite articles
✔️ No payment method required
Already have an account?
Log in
© Copyright IBTimes 2023. All rights reserved.