Wiz Khalifa Visits Pablo Escobar's Grave, Leaves Flowers And Marijuana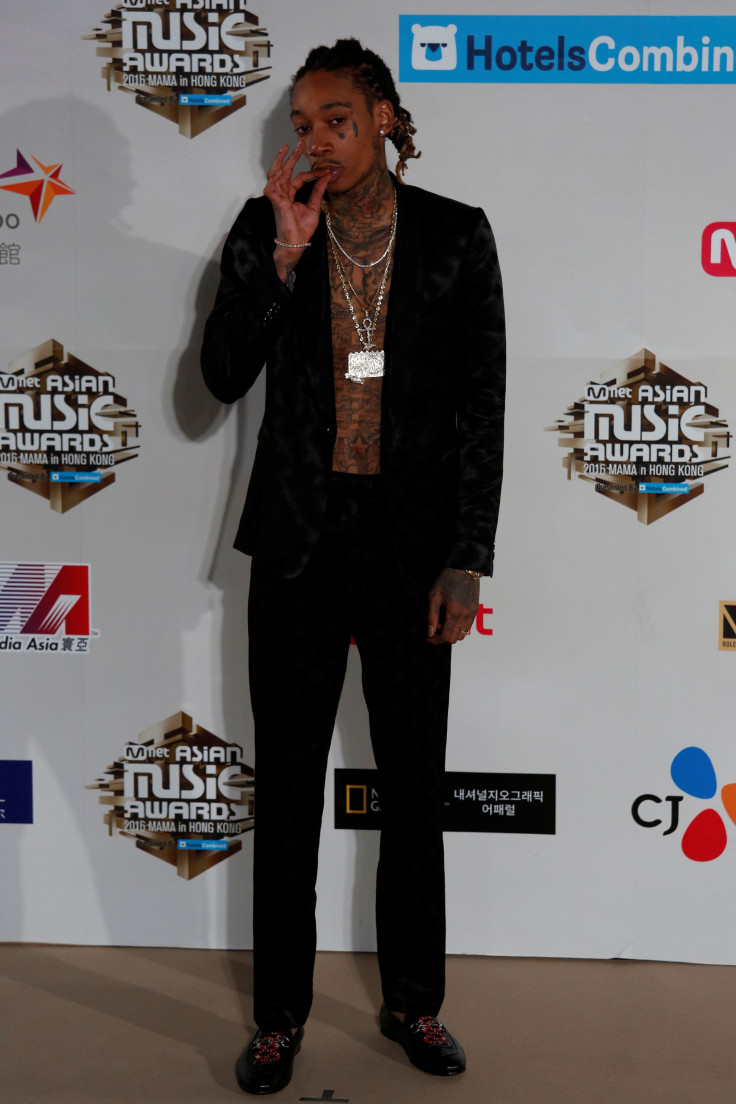 Wiz Khalifa has gotten some heat for paying his respects to an infamous drug lord while the rapper was visiting Colombia.
The Pittsburgh native was criticized by Medellin Mayor Federico Gutierrez for snapping a picture of Pablo Escobar's grave – where Khalifa had laid flowers and a marijuana joint by the headstone – BBC News reported Monday.
Pablo Escobar, the drug kingpin known for terrorizing the country during his bloody reign through the eighties, died in 1993 after a shootout with police. Escobar and the Medellin drug cartel were said to have supplied the U.S. with more than 80 percent of its cocaine. By the time he died, Escobar had accrued an estimated $30 billion empire from U.S. sales. The drug lord was buried in the Colombian city of Medellin.
Khalifa, 29, paid a visit to the gravesite after playing a show Friday. He posted a picture to his Instagram page Sunday, which included Escobar's headstone with a bunch of flowers and a joint.
Read: Amber Rose Denies Getting Back With Wiz Khalifa In Instagram Post Following Val Chmerkovskiy Split
Gutierrez admonished the rapper, who is known for his cannabis consumption, claiming that Khalifa endorsed crime and was a "scoundrel," BBC News reported.
"It shows that this guy has never had to suffer from the violence inflicted by these drug traffickers," Gutierrez said via the British news outlet.
Escobar, who rose to fame after creating his cocaine trafficking operation in the mid-seventies, led a bloody campaign as head of the Medellin drug cartel and was credited for thousands of killings.
In another Instagram picture, Khalifa was shown standing in front of the apartment that Escobar had lived in.
"It's embarrassing that Wiz Khalifa honors Pablo Escobar. What a lack of respect with the people of Colombia," one Twitter user, José Miguel Quintero, wrote.
Khalifa, who will be playing upcoming concerts in the U.S. this April, had yet to comment on the photos or issue an apology.
© Copyright IBTimes 2023. All rights reserved.
FOLLOW MORE IBT NEWS ON THE BELOW CHANNELS