Wiz Khalifa Tweets Meaningful Message After Trans Sister Dorien 'Lala' Thomaz's Death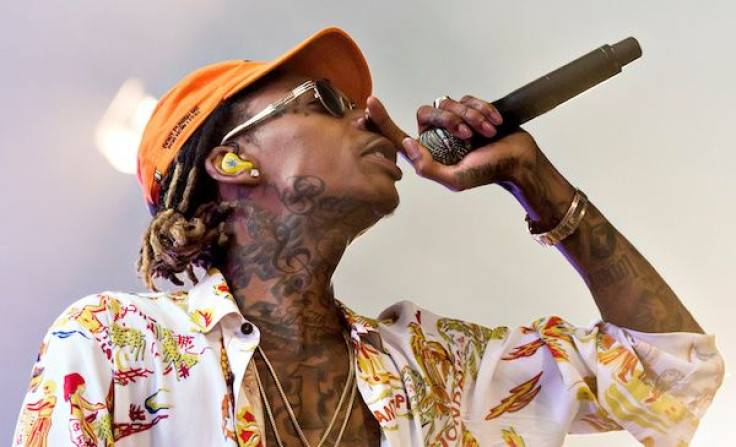 Wiz Khalifa (real name Cameron Jibril Thomaz) just took to social media to share a meaningful message to his fans. The Grammy-nominated rapper's post comes in the wake of his transgender sister's passing this week.
On Thursday, Amber Rose's baby daddy posted some sincere advice for his fans. He stated in his post that it's a beautiful thing to find someone who puts your best interests first. It isn't clear whom Khalifa was referring to in his tweet, but many of his followers thanked him for sharing it with them. One fan wrote: "Wise words. Thanks for the positive morning tweet." Another commented: "Thanks for telling. Always good to hear your advices [sic] brother."
On the other hand, some fans asked if the post has something to do with his ex-girlfriend and the mother of his son, Sebastian Taylor. "This has got nothing to do with Amber, right?" one asked. Others pointed out how Khalifa has kept mum about the death of his sister. "Wiz Khalifa has yet to make a statement about his bro/sis that died that we knew nothing about," a fan wrote.
Khalifa's elusive sister, named Dorien "Lala" Thomaz, passed away with their mother by her side last Sunday. Dorien, who died at 31, was the older sibling of the 29-year-old "See You Again" hitmaker. Khalifa's trans sister reportedly suffered HIV/AIDS prior her death, as reported by RCN.
Meanwhile, on the same day that his sister died, Khalifa celebrated his son's fourth birthday with Rose and their friends. The exes and friendly co-parents arranged a superhero-themed costume party for their little boy. Rose showed up at the bash sporting a Batgirl costume, while Khalifa rocked the modern caped crusader's outfit.
Rose proudly documented the birthday party for her followers on Instagram. In some snaps, the exes looked like they were together again, especially now that the former video vixen has called it quits with "Dancing With the Stars" pro dancer Val Chmerkovskiy.
© Copyright IBTimes 2023. All rights reserved.