Woman Charged After Children, Deer, Drugs Found In Home In 'Deplorable' Conditions
A woman was charged after officers, checking out a report of breaking and entering, found two children, a baby deer, and drugs in her North Carolina home which they described to be in "deplorable" conditions, reports said Monday.
The Davidson County Sheriff's Office charged Ashley Marie Eller from Lexington on multiple counts which included wildlife violations, possession of marijuana, possession of drug paraphernalia and misdemeanor child abuse.
The incident happened Friday when Davidson County deputies responded to a breaking and entering report at the 300 block of Grubb Road, reports said.
The call turned out to be a false alert. But on inspection, the officials found two children and a baby deer, kept as a pet, in the house. They also found drug paraphernalia and marijuana in the home. Deputies said the living condition of the house was unsuitable for the children living there.
The two children were turned over to the custody of a grandparent, Sheriff David Grice said, adding the interior of the house was in a "deplorable" condition, a report on Winston-Salem said.
Officers from the North Carolina Wildlife Resources Commission were called, who took the deer. They are planning to place it at a rescue, a report on FOX 8 said.
Eller received a $3,000 secured bond and will appear before a court in Lexington on Nov. 3. The age and other details of the children, including their relationship with the woman were not specified.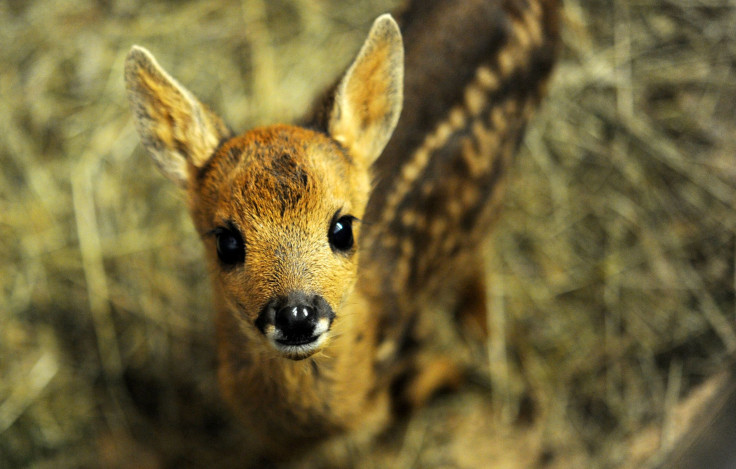 In an unrelated incident, a woman in New York was recently arrested after her one-year-old daughter was found dead inside her apartment. Police also found the woman's one-year-old son critically hurt.
Police said they were called to the home on Ashby Avenue in the Auburndale neighborhood on Oct.3. Tina Moussighi Torabi was living in the basement of the building with her five children, all under the age of 10. The officials rushed one-year-old Elaina Torabi to a hospital after finding her unconscious inside, however, she was pronounced dead there.
Reports said the girl had bruises on her genitals and on the back of her head, a wound on her abdomen, and blisters and open wounds in many parts of her body. The girl's twin brother, Keon, had a broken hip, a lacerated liver and severe swelling in his abdomen when the officials found him.
© Copyright IBTimes 2023. All rights reserved.