Woman Declared Dead Wakes Up Enroute To Funeral, Family Shocked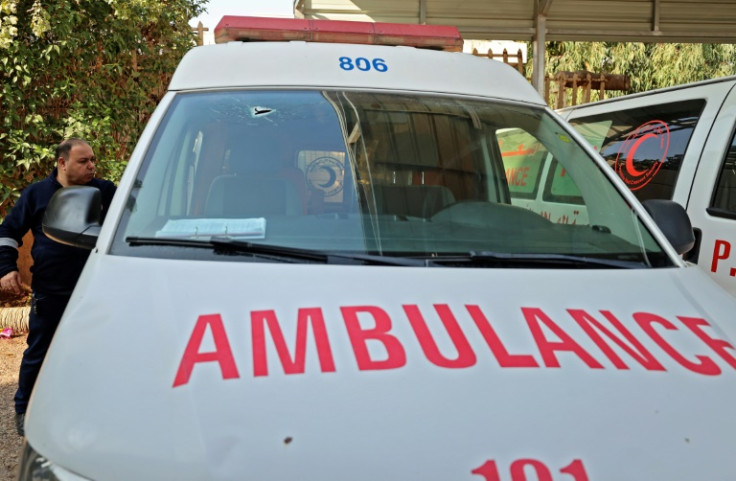 A "dead" woman left her relatives in a state of shock when she regained consciousness while being transported to her own funeral in Thailand.
Chataporn Sriphonla, 49, was reportedly declared dead while she was being transferred from a hospital to her residence in the Udon Thani province on June 29.
Chataporn's mother said her daughter was undergoing cancer treatment at a hospital, and medical professionals had given them a bleak prognosis, suggesting that her chances of survival were minimal. As Chataporn wanted to spend her remaining moments with her family, arrangements were made to transport her back home. However, the family was informed that the woman died while on the way from the hospital to her house, News.am reported.
"My daughter was being treated for cancer at the hospital, but doctors told us she only had a slim chance of survival," Chataporn's mother Mali told Mirror. "I wanted her to spend her last moments with the family, so I arranged for her to be taken back to our home. We were heartbroken to find the she had died on the way home."
The family proceeded with a swift cremation process as per Buddhist traditions and promptly made arrangements for the funeral of Chataporn. They got a casket and coordinated with temple staff to ensure the appropriate ceremonies were conducted as per their customs.
Instead of being taken directly to their residence, the van carrying Chataporn's body was redirected to the Wat Sri Phadung Pattana temple, where it a vigil was planned before the funeral proceedings.
To the astonishment of the passengers, the woman – who was declared dead – suddenly gasped for breath and opened her eyes. The miraculous turn of events left everyone in a state of shock and disbelief.
Chataporn was swiftly transported to the Ban Dung Crown Prince Hospital. She is presently receiving medical care there and is being closely monitored.
In a similar incident in Ecuador, a retired nurse named Bella Montoya, aged 76, astounded her family when she regained consciousness and began banging on the interior of her coffin. Despite being declared dead by doctors, she was discovered to be alive after spending five hours at a funeral home on June 9.
She was quickly transported back to the same hospital where she was initially pronounced dead. However, Ecuador's health ministry later confirmed that Bella had ultimately succumbed to an ischemic stroke after spending a week in intensive care.
© Copyright IBTimes 2023. All rights reserved.