Woman Drives Car On Railway Tracks, Blames GPS
A woman who was caught driving her car on railway tracks Wednesday in Pennsylvania, claimed that GPS had directed her to travel that way.
In a Facebook post titled "The GPS told me to do it," the City of Duquesne Police Department recounted a bizarre incident where a female driver told authorities Wednesday that her car's navigation system was the reason she found herself on railway tracks.
"This evening at approximately 10 p.m. [EST], the city of Duquesne Police Department was dispatch for a vehicle on the railroad tracks at Grant Avenue and State Route 837," the post said.
It continued: "Arriving Officers learned from driver, a female from Sewickley, that her GPS advised her to go this way."
The police confirmed the woman was not under influence of any substance or prescription drugs that would have compromised her "decision-making" when she was interrogated by officers and yet, she kept insisting on the less-than-believable explanation.
Nevertheless, the woman's car was towed from the scene and the driver was cited for careless driving.
"I am not familiar but I am sure GPS didn't say make a left then a sharp left or make a right then a sharp left… Once she made that turn she would have know you can't turn there," one social media user wrote in the comments section, to which the police replied, "Just to be clear. This vehicle was going straight on the highway and veered off. There was no turn involved here."
The department also had a quick comeback for another user who sarcastically wrote, "Had to make sure to write that citation. Keep generating revenue..."
"Yeah it's ridiculous in the litigative World that we live. We also do not have signs that say don't drive off the side of the bridge or ride down the sidewalk," the police wrote.
In order to reduce accidental deaths on railway tracks, websites like Operation Lifesaver's "Rail Safety Education" lists rules to keep in mind while coming in proximity of train tracks.
"All train tracks are private property. Never walk on tracks; it's illegal trespass and highly dangerous. By the time a locomotive engineer sees a trespasser or vehicle on the tracks it's too late. It takes the average freight train traveling at 55 mph more than a mile—the length of 18 football fields—to stop. Trains cannot stop quickly enough to avoid a collision," the website warned.
In addition, it reminded people that trains did not always travel in fixed time schedules, especially passenger trains. Hence, it was always wise to expect a train at each highway-rail intersection.
In fact, 51-year-old Bernarda Bustamante from Alexandria, Virginia was killed over the Thanksgiving weekend after her car was stalled on a train track in Cumberland, Maryland, local news outlet DVM reported.
A number of passersby rushed to help her when Bustamante's car got stuck on the train tracks on Valley Street and Henderson Avenue. In the process, her car gained sudden momentum and rolled back, throwing Bustamante out of the vehicle. She was taken to the hospital where she succumbed to her injuries.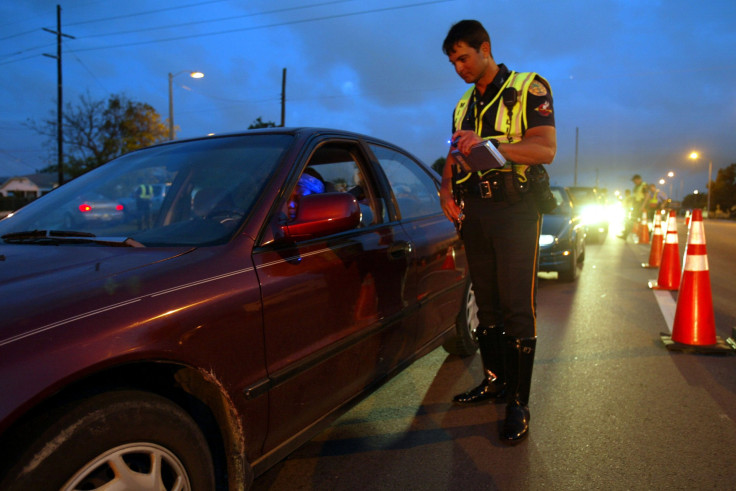 © Copyright IBTimes 2023. All rights reserved.
FOLLOW MORE IBT NEWS ON THE BELOW CHANNELS