Woman Mows Husband Down With ATV After He Asked Her For Divorce
KEY POINTS
The couple fought over food and the husband asked for a divorce
After hitting her husband, the suspect tried to run over her stepchildren
Police says it is the first case in the area where someone intentionally ran someone over
An Oklahoma woman has been arrested for allegedly running over her husband with an ATV and killing him after he asked for divorce following an argument over food.
On Saturday, 35-year-old Chanelle Lewis got into a fight with her husband Christopher Lewis over food, at a campground in Wanette, said the Pottawatomie County Sheriff's Office. It soon escalated into a fatal confrontation, reported the New York Post.
"He had told her he wanted a divorce, and she made a statement that she was going to run over him and kill him," J.T. Palmer, the Pottawatomie County Undersheriff of Lewis, told KFOR TV. According to the undersheriff, the statement enraged the 35-year-old woman who then climbed on the ATV and went after her husband.
"They heard the ATV rev up. There was a noise. She drives off at a high rate of speed. They go over, and they find him in between two trees, and he had been ran over," said Palmer, reported KOCO.
A Soggy Bottoms ATV Trails caller told the 911 dispatch that a little girl was screaming that her father had died. "Somebody ran her dad over and said he was dead out on one of our trails," added the caller, according to KFOR TV.
The incident marked the first time when "somebody intentionally ran somebody over" in the area, said the police.
Christian Cornett, the victim's son, and daughter witnessed the shocking attack on their father. Chanelle Lewis, the stepmom of her husband's children, allegedly tried to run them over after the father was down. Cornett then hit Chanelle in the face after she tried to run him and his teen sister over, reported KFOR. Police said alcohol was involved in the incident.
The son, who is recovering from the nightmare, says he is heartbroken over his father's death and is still trying to understand his father, who loved mega-trucks, is gone. "He was a great man and would help anyone in need," said Cornett to the outlet. "I have 1,000 brothers because he was a father figure to everyone."
Chanelle's charges have been upgraded to second-degree murder from manslaughter in light of new evidence, said police.
The Medical Examiner's Office has not yet said what exactly was Christopher's cause of death.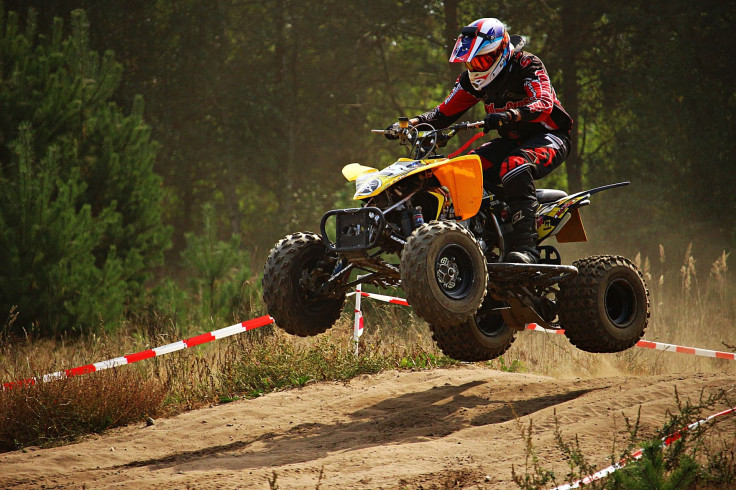 © Copyright IBTimes 2023. All rights reserved.