Woman Stabs Husband To Death After He Tries To Forcefully Have Sex With Her
KEY POINTS
The incident took place in Kampala City, the capital of Uganda
The husband returned home drunk and demanded his wife have sex with him
After she declined, he forcefully tried to have sex with her but failed
A woman in Uganda has stabbed her husband to death after he tried to forcefully have sex with her.
Police said that the husband returned home drunk Saturday night and demanded that his wife, identified as Saidat Naiga, have sex with him. After she declined, he forcefully tried to have sex with her but failed. He then pulled her out of the bed and tried to throw her out of the home.
Following this, an argument ensued between the two during which the woman picked up a knife and stabbed him multiple times. The incident took place in Kampala City, the capital of Uganda, Chimp Reports reported.
"Naiga refused to yield to the demands. Then Siraj used force to have intercourses with Naiga, but failed. The annoyed Siraj pulled her out of the bed and attempted to eject her from the house. The fight ensued. It was at this time that Naiga is said to have picked a knife and stabbed her husband," officer Luke Owoyesigyire told Daily Monitor on Sunday.
The husband succumbed to injuries at the scene, which prompted a mob to attack the wife. Police arrived at the scene and rescued her. She was then taken into custody on murder charges.
"We have since recovered the alleged murder weapon and exhibited it for analysis," Owoyesigyire told Daily Monitor.
Urging the residents to not indulge in domestic violence, he said, "We want to urge couples to desist from resorting to violence as a solution to every problem they experience in their families. We have a standby team to handle cases of domestic violence at every station. They should visit our stations for help."
The woman was being held in jail as of Sunday.
Earlier this year, a man in the western Indian state of Maharashtra bludgeoned his wife to death in front of their toddler son after she refused to have sex with him. The man hit his wife multiple times in the head with a marble kitchen utensil and banged her head on the door several times, killing the woman on the spot. He was taken into custody and charged with murder.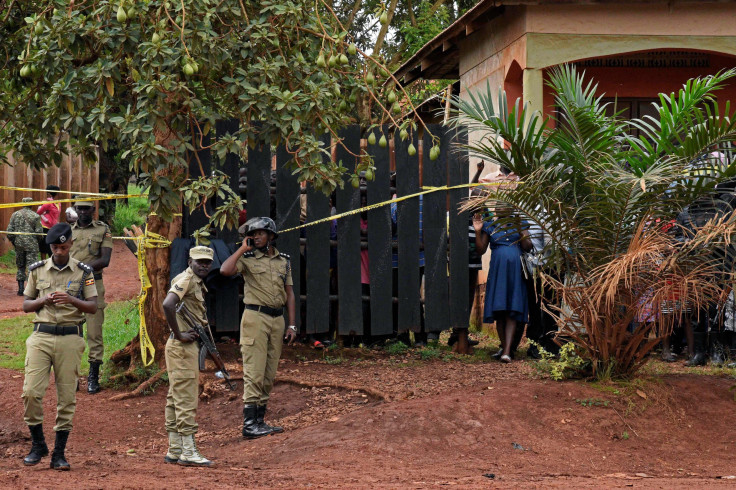 FOLLOW MORE IBT NEWS ON THE BELOW CHANNELS