Woman Strangles Ex-Boyfriend Using His Favorite Tie, Poisons His Oatmeal Over Custody Battle
KEY POINTS
Heidi Marie Littlefield allegedly laced her ex-boyfriend's oatmeal with fentanyl
She paid $2,500 to have him killed
This is reportedly her third attempt to kill kim
41-year-old Heidi Marie Littlefield has been charged with murder after allegedly lacing her ex-boyfriend's oatmeal with fentanyl then strangling him to death with his favorite tie, authorities said.
Littlefield was arrested on March 25 in connection to the murder of 46-year old Francis Kelley in January. She also faces two counts of conspiracy to commit murder, local FOX affiliate WXIN reported.
Her 22-year-old daughter, Logan Marie Runyon, and Runyon's boyfriend, 29-year-old Robert James Walker, were also arrested for their involvement in what court records described as a long planned murder following a custody dispute between Littlefield and Kelley over their two-year-old child.
Police found Kelley dead in his Carmel, Indiana home on Jan.18 after Littlefield reported he could not be contacted and missed picking up their daughter on his birthday a day before. Authorities initially said there were no obvious signs of foul play.
However, an autopsy on Jan. 20 revealed that he had been strangled to death, sustained blunt-force trauma to the head and had traces of fentanyl in his system, local newspaper Indy Star reported. His death was ruled a homicide.
Phone records implied Littlefield visited Kelley in his apartment days before he was found dead. Kelley accused Littlefield of spiking his oatmeal in their uncovered text exchanges.
"Did you do something to the oatmeal that was in my fridge?" Kelley said. "You were in my fridge last night and it tasted funny after a couple bites and now I am light headed."
"What the actual f--k are you talking about?" Littlefield replied.
Further investigation revealed Littlefield once paid Walker approximately $2,500 to kill Kelley in October 2020. Walker told investigators he accepted the money with no intention of going through with her plan and instead used it to buy drugs.
Walker then told investigators Littlefield and Runyon were responsible for Kelley's death and that this was the third attempt to kill him.
He claimed Runyon told him she and her mother snuck inside Kelley's house after he was poisoned and strangled him with his favorite tie. They then began smashing his head into the ground after Runyon was unable to snap his neck.
Littlefield's relatives also told investigators she has, in the past, made clear her intention to harm Kelley as she claimed he was abusive.
Runyon faces murder and conspiracy to murder charges while Walker faces two counts of conspiracy to commit murder.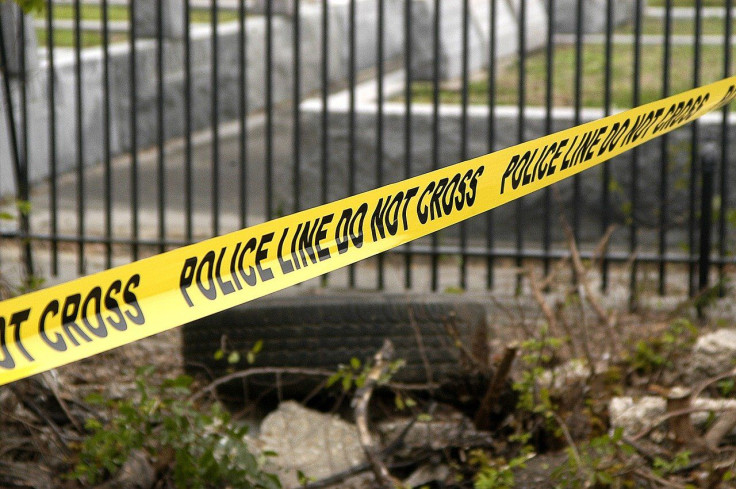 © Copyright IBTimes 2023. All rights reserved.