Woman Who Set House On Fire After Receiving Eviction Notice Sentenced To Nearly 4 Years
KEY POINTS
She rushed to a neighbour's house when blazes began to engulf the house
She gave misleading statements to the cops to evade arrest
The authorities determined she used a lighter to start the fire
A U.K. woman, who ignited her house in a drunken state after receiving an eviction notice and then gave authorities misleading statements to evade arrest, now reportedly faces nearly four years in prison.
Jordaine Liddle, 25, was charged with arson Tuesday in connection with the incident on May 6 in Salford, Manchester. The Manchester Crown Court gave her 3 years and 10 months prison sentence for purposefully starting the fire, Daily Star reported.
Her first court appearance took place on May 9 when she was granted no bail until her next hearing, Manchester Evening News had reported at that time.
Liddle decided to set her house on fire after being served an eviction notice from the mid-terraced property due to non-payment of rent. She rushed to a neighbor's house as blazes began erupting, but came back to her house 13 times.
Seeing her erratic behavior, the neighbor asked her why she wasn't calling the authorities and, in reply, she falsely claimed she had informed the fire brigade.
Liddle told the neighbor the house belonged to her friend, who may have been trapped inside. On the pretext of helping the friend, she ran into the house. When emergency services arrived, Liddle allegedly gave them a false name and date of birth. Authorities determined she used a lighter to ignite her sofa, the clothes drying rack, and then a bedroom carpet.
Liddle apparently also claimed the fire was started by a friend who broke into the house through a window, Manchester Crown Court heard during her sentencing on Wednesday.
Security footage recovered from the house showed her "go between her property and a neighboring house" around 13 times, according to Daily Star.
Firefighters managed to contain the blazes. The extent of damage caused to the house in the fire wasn't known, but it was reportedly minor.
"The reasons for the termination notice were rent arrears, damage to property, rubbish being left in the gardens and the back and front of the property and not keeping it clean and sanitary condition," prosecutor Peter Malone said during the hearing.
Liddle was bailed out just five days before the incident for beating a mom in front of her 2-year-old child in an inebriated state. It all started over using an ATM and during the altercation, Liddle allegedly tore out the victim's hair braids.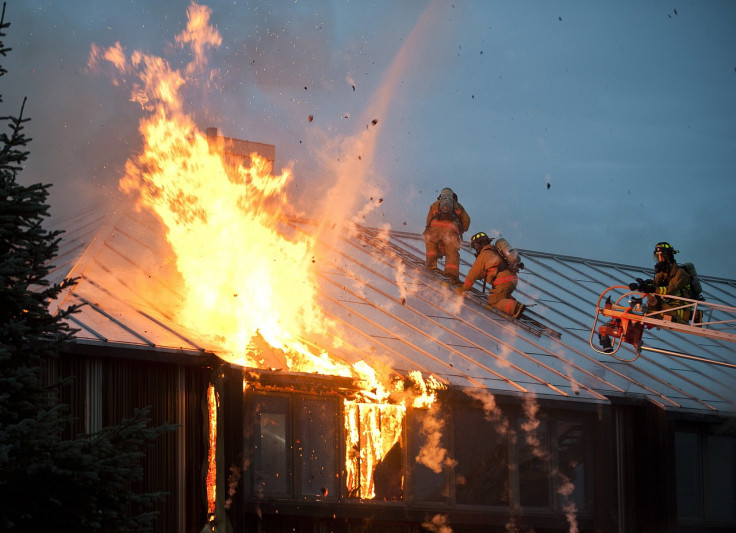 © Copyright IBTimes 2023. All rights reserved.