Wonder Woman Confirmed 'Queer' By Comic Book Writer: 'Themyscira Is A Queer Culture'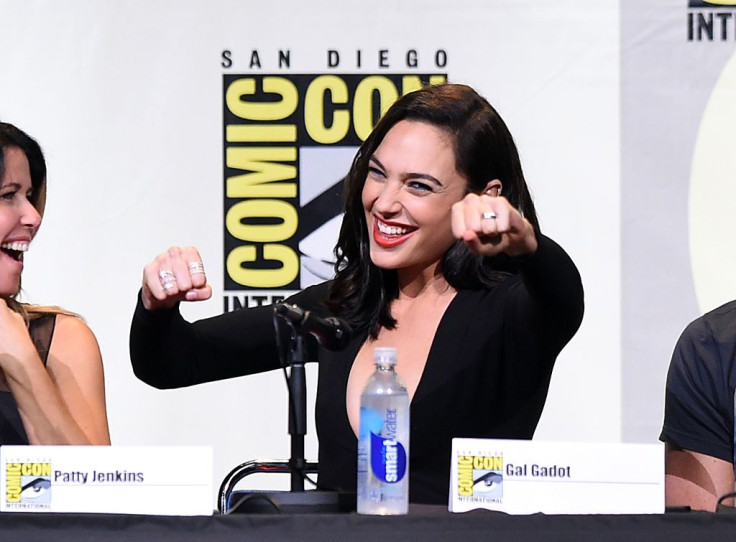 Is Diana Prince gay? "Wonder Woman" creator Steve Rucka, who is currently exploring the superhero's origin story in the "Year One" storyline he is making together with artist Nicola Scott, confirmed that Diana is indeed queer.
Rucka told Comicosity that if Diana were only interested in men, then fans might misconstrue her motives for leaving Themyscira. They might think that she's keen on leaving her birthplace because she wants to pursue a relationship with Steve Trevor, when in truth, it's a huge sacrifice for Diana to leave.
"Now, are we saying Diana has been in love and had relationships with other women? As Nicola and I approach it, the answer is obviously yes. And it needs to be yes for a number of reasons," he said. "But perhaps foremost among them is, if no, then she leaves paradise only because of a potential romantic relationship with Steve. And that diminishes her character. It would hurt the character and take away her heroism … She doesn't leave because of Steve. She leaves because she wants to see the world and somebody must go and do this thing."
Rucka continued by stressing that "Themyscira is a queer culture," and DC execs never tiptoed around that fact. They never imposed for Diana to be straight, and they embraced her personality as a whole.
Meanwhile, Gal Gadot, who will star as the superhero in her own standalone film next year, told Cinema Blend that she was very keen on playing the superhero on the big screen because she wanted her daughter Alma to have a positive female figure to look up to.
"Being a mother with a three and a half year old daughter, it's really important for me that, it's really important for me to show her, oh my God, it's really important for me to show her that women are great and women can follow their dreams and do what they feel like doing," she said.
Gadot already played Wonder Woman in the film "Batman v Superman: Dawn of Justice" directed by Zack Snyder, but Gadot told Sci-Fi Now that fans will see a different side of her superhero in her standalone film.
"She is very different to the Diana that you see in ['Batman v. Superman']. She is more naïve and she's purer. She is a young idealist who does not yet understand the complexities of life," she said.
"Wonder Woman," which is directed by Patty Jenkins, will be released on June 2, 2017.
© Copyright IBTimes 2023. All rights reserved.