World Cup 2014 Group B: Prediction, Preview, Schedule And Betting Odds For Spain, Netherlands, Chile And Australia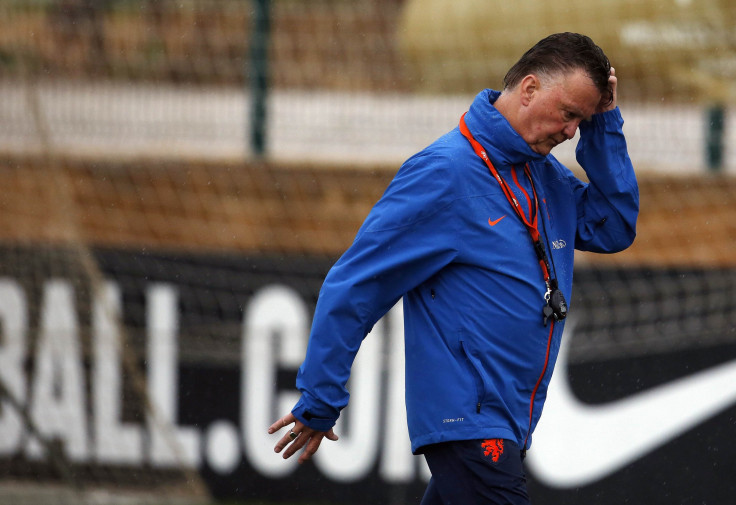 Schedule
June 13: Spain Vs. Netherlands (3 p.m. ET, Salvador)
June 13: Chile Vs. Australia (6 p.m. ET, Cuiaba)
June 18: Australia Vs. Netherlands (noon ET, Porto Alegre)
June 18: Spain Vs. Chile (3 p.m. ET, Rio de Janeiro)
June 23: Australia Vs, Spain (noon ET, Curitiba)
June 23: Netherlands Vs. Chile (noon ET. Sao Paulo)
Preview
None of the four teams will be happy with being drawn into a what is a treacherous Group B. Holders Spain begin as favorites, but will have little opportunity to settle into the tournament, with the team they beat in the 2010 final, the Netherlands, first up, followed by a clash with potential World Cup dark horses Chile. Australia will merely be hoping to avoid humiliation.
Spain are aiming to become the first team since Brazil in 1962 to retain the World Cup and the first in history to win four consecutive major tournaments. It is the scale of that achievement that in many ways has contributed to Spain's chances being downplayed by many. Their squad remains phenomenally talented, although there is an argument that coach Vicente del Bosque has erred in not bringing in more fresh blood.
Louis van Gaal has certainly injected plenty of new names into the Dutch setup since taking over following the country's dismal group-stage exit at Euro 2012. Still, experienced trio Robin van Persie, Wesley Sneijder and Arjen Robben will be relied upon massively, with the hope that the squad can replicate its dominant record in qualifying.
Chile are the group's wildcard. Under Jorge Sampaoli -- a disciple of the country's 2010 World Cup coach, Marcelo Bielsa -- Chile will again, at the very least, be thrilling to watch with their high-pressing and commitment to poring forward. The key will be whether they can get the balance right and avoid a vulnerable defense being exposed.
Australia's chances of making any impact in Brazil were slim before the draw and are all-but nonexistent now. Since taking over last October, Ange Postecoglou has put a focus on developing young talent, leaving out the likes of Lucas Neil. One eye appears to be firmly on next year's Asian Cup, which Australia will host.
Don't Miss: Spain Vs. Chile
While Spain were derided by many for being boring when winning in 2010, the problem was not with Del Bosque's side but with the ultra-defensive tactics of their opposition. The one exception to that was in the group game against Chile, in which Bielsa's proactive side had Spain uncharacteristically rattled before going down to 10 men. A more mature Chile side could give Spain even bigger worries this time around.
Key Game: Netherlands Vs. Chile
If you assume that holders Spain will progress, then the battle for second could well come down to the meeting between the Netherlands and Chile in the final round of games. With two teams better going forward then defending, it should be an entertaining and a tense watch. Adding extra intrigue is that the father of Chile's current philosophy, Bielsa, cites Van Gaal as a major influence.
Prediction
Spain are certainly not infallible in this group. Del Bosque's loyalty to David Villa and especially Fernando Torres, despite their obvious declines in recent years, could prove a mistake, especially with Fernando Llorente left at home. The fitness and ability of Diego Costa to adapt to Spain's style also remain big question marks, meaning that Cesc Fabregas could again be the central attacker. Still, an incredible collection of midfielders and the ability to control the game, which could be key in the expected stifling conditions of their opening game, make them likely group winners.
At the other end of the table will surely be Australia, who lack the talent of 2006 or even 2010 and are looking to the future. Going home with them could well be the Netherlands. The loss of Kevin Strootman in midfield is sizable and, partly because of that, Van Gaal has been tinkering with his formation in the lead up to the World Cup. The defense remains susceptible, while the young players that Van Gaal has entrusted do not yet look ready for the big stage. Chile's risky tactics mean things could go wrong for them. However, with Arturo Vidal now arguably the world's most complete midfielder and Alexis Sanchez and Eduardo Vargas having frightening pace up front, they should progress.
1. Spain
2. Chile
3. Netherlands
4. Australia
Odds To Win Group (provided by Bovada.lv)
2/3 Spain
3/1 Netherlands
15/4 Chile
66/1 Australia
© Copyright IBTimes 2023. All rights reserved.