World Cup 2022: Japan Pulls Off Massive Upset Against Germany With Masterful Counter-Attack
KEY POINTS
Japan kicked off their World Cup 2022 bid with a 2-1 comeback against Germany
Former Arsenal signee Takuma Asano provided the winner in the 83rd minute
Japan joined Saudi Arabia in providing the public with the first underdog victories in this year's tournament
The 2022 World Cup in Qatar has provided soccer fans around the world with a ton of excitement as 32 squads are currently duking it out in the group stages for a shot at making the Round of 16, which is set to begin next Saturday, December 3.
Most fans had their eyes trained on teams like the Netherlands, England, Argentina, France, Spain, Germany, Brazil and Portugal to come out of the group stage thanks to the big names leading the charge for their respective squads.
For a ton of outside observers, groups B, C and E are the ones that must be kept a close eye on since three out of the four teams in those groups are more than capable of one-upping each other to nab one of two coveted spots for the next round.
However, the first game of Group E provided some surprises early as Japan, ranked 24th in the competition and second-highest in the Asian confederation, quickly made their mark by stunning Germany with a 2-1 victory.
German supporters were feeling confident of their side's chances when they found the breakthrough goal at the 33rd minute care of a penalty they drew after Red Bull Leipzig midfielder David Raum was brought down in the box by Japan goalkeeper Shuichi Gonda.
Ilkay Gundogan, a midfielder for Manchester City, brought it home from the spot and put pressure on Japan to pull off some sort of miracle.
After all, the game stats were not in their favor as Germany dominated time of possession (74% to Japan's 26%), total number of shots (26 to 12), and shots on target (nine to four).
With about 20 minutes left remaining in regular time, Gonda stepped up his game to a different level as he turned away three German attempts at goal which seemingly energized their offense.
Ritsu Doan, the striker for German club SC Freiburg, took advantage of the ball ricocheting towards him just in front of the goal after a Manuel Neuer save and netted the equalizer at the 75th minute.
A draw was a more than favorable outcome for the underdogs since this was a powerhouse European team that they were going up against, but Japan decided to go for broke in the next eight minutes.
Former Arsenal signee Takuma Asano received a floating ball from Japan's backline and was deemed onside after Niklas Sule was just out of position by a few meters for an offside flag to be raised.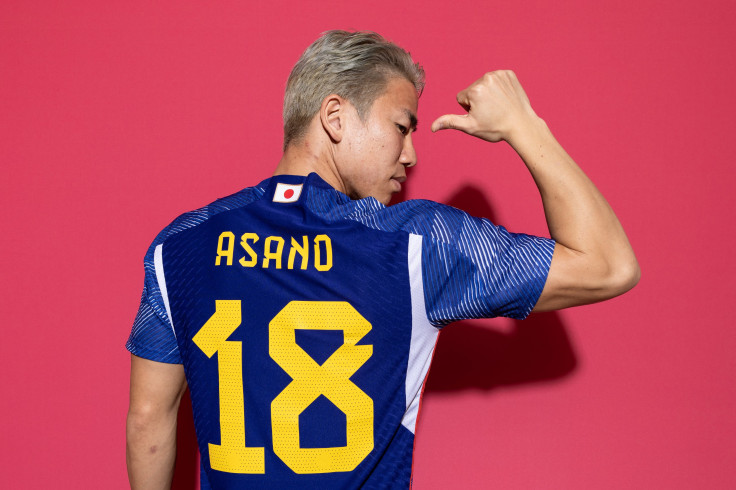 A stellar run by Asano saw both a last-ditch attempt by the defense and Neuer close in on him, before finally rifling home the ball right above Neuer's face and into the back of the net for the eventual winner at the 83rd minute.
Because of the loss, Germany is facing a nightmarish repeat of history at the 2018 World Cup when they were ousted from the tournament after losing to Mexico and South Korea in the group stages despite being the winners of the previous tournament.
As for Japan, they join Saudi Arabia in being the two underdog teams to make waves in this iteration of the World Cup, thus forcing the entire soccer world to pay attention to them.
Germany will have their shot at redemption against Spain on Monday, November 28 at 3:00 PM ET, while Japan can improve their record with a win versus Costa Rica on Sunday, November 27 at 6:00 PM ET.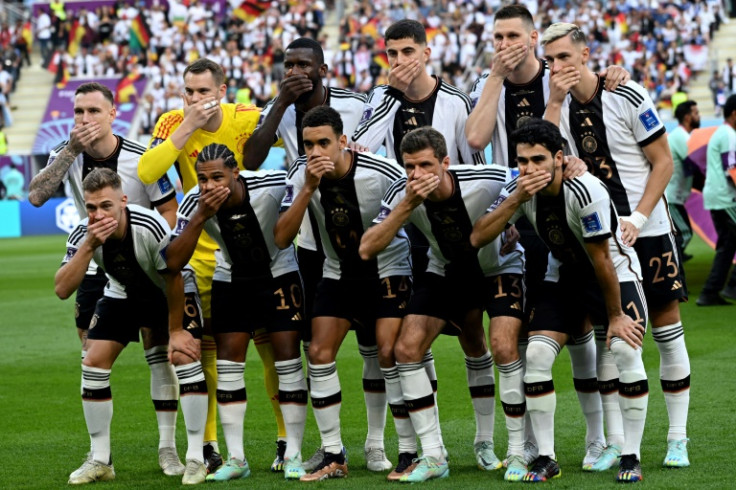 © Copyright IBTimes 2023. All rights reserved.