'World Of Dance' Season 4 Update: Fans Can Expect Twists, 34 New Acts
KEY POINTS
"World of Dance" Season 4 will feature 34 acts
The new season will introduce new programming twists
The show is set to return on NBC on May 26
"World of Dance" Season 4 will be returning this summer. Several fans are already wondering what to expect this season.
According to Entertainment Weekly, the dance show competition will feature 34 new acts. The list includes 15-year-old World Ballet Competition gold medalist Maddy Penney, Japan's Fusion Dance crew Chibi Unity, World Hip Hop Dance Championship gold medalist UPeepz, and two-time Salsa World Champions and real-life couple Jefferson y Adrianita.
The participants also include an Afro House dancer from France, a street dance group from Argentina, a Latin Ballroom duo from Italy and more.
Aside from the talented performers, there will be a change in the programming. The producers added new twists to make the show more exciting and fun.
At the beginning of the competition, the contestants will be under the impression that they are performing one final audition. However, the hopeful acts will walk onto the dance floor to learn that the qualifier rounds have already begun and the judges are already there to see if they have what it takes to qualify for the next round.
There are also auditions that include a callback vote, where judges will vote for a Yes, No or Callback. The judge's decision will determine if the performer will be given a chance to perform again.
There's also a blind battle where the judges will choose the duels round. However, the acts won't know who their opponents are until they meet on the dance floor. They also introduced the revamped Redemption round which includes a surprise special guest who will decide which acts are up for elimination and go head-to-head for the final slot.
Jennifer Lopez, Ne-Yo and Derek Hough will return on the show as judges. Scott Evans will also join them to host the series.
"I'm so excited 'World of Dance' is back this summer with a new crop of incredible dancers," said Lopez, who also serves as executive producer of the show. "On our show we always say that dance is the universal language. It brings us all together, which I think is something we all need during these challenging times."
"World of Dance" Season 4 is set to premiere on May 26 on NBC at 10 p.m. ET/PT.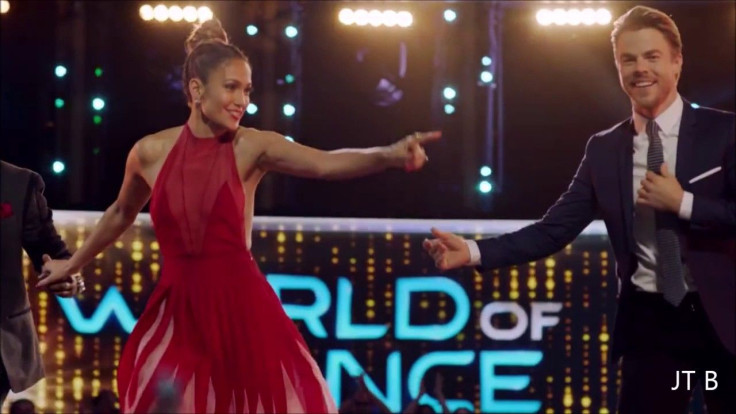 © Copyright IBTimes 2023. All rights reserved.