'World Of Dance' Spoilers: Juniors Eva Igo, Diana Pompo Face Off In Divisional Finals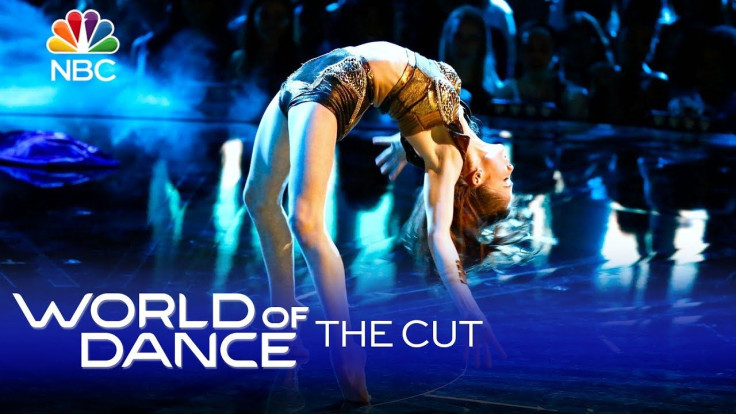 "World of Dance" Season 1 aired its first cuts episode on Tuesday night and saw some early favorites being sent home.
But if junior contestants IMMAbeast, the Mihacevich Sisters and The Lab were sent home, two young dancers made it to the divisional finals. Eva Igo, 14, and Diana Pombo, 11, will be facing off in the next round of competition. This week, both dancers gave an all-out emotional performance that secured their spot in the hit reality TV show.
Read: "World of Dance" first three-way battle sends Jabbawockeez home
Pombo, who also tried her luck in "So You Think You Can Dance" last season, earned an average score of 92. She was mentored by her idol, Jennifer Lopez, and her "Rise Up" peformance moved the judge and executive producer to tears. Igo was also mentored by Lopez. Prior to her performance, the "Shades of Blue" actress told the teenager to let go, and she did. Igo's dance to "Creep" earned her an average score of 92.5.
Meanwhile, two team dancers performed on Tuesday night. Swing Latino was mentored by Ne-Yo, and their routine and aesthetics were commended by guest judge Misty Copeland. Judge Derek Hough even got up and danced from the panel while watching the team do their thing. They earned an average score of 92.5.
The second group to perform was Super Crew. They also worked with Ne-Yo, but they didn't receive as many positive comments as Swing Latino. Despite telling a very emotional story with their dance, Ne-Yo and Copeland both said that their routine wasn't as clean as it should have been. Hough, on the other hand, said that he was impressed. Super Crew received an average score of 88.8.
Next week, the two other teams will perform in "World of Dance." Whichever two teams will receive the highest score will face off in the divisional finals. The four uppers will also showcase their routines next week, but only two will be advancing to the next round of the competition. After the divisional finals, only three dancers – one from each of the categories – will be left standing. They will be the ones to compete for the $1 million grand prize, according to TV Line.
"World of Dance" Season 1 airs Tuesdays at 10 p.m. EDT on NBC.
© Copyright IBTimes 2023. All rights reserved.