World Stock Markets Post Gains, China Bucks Trend Despite Better Than Expected Trade Data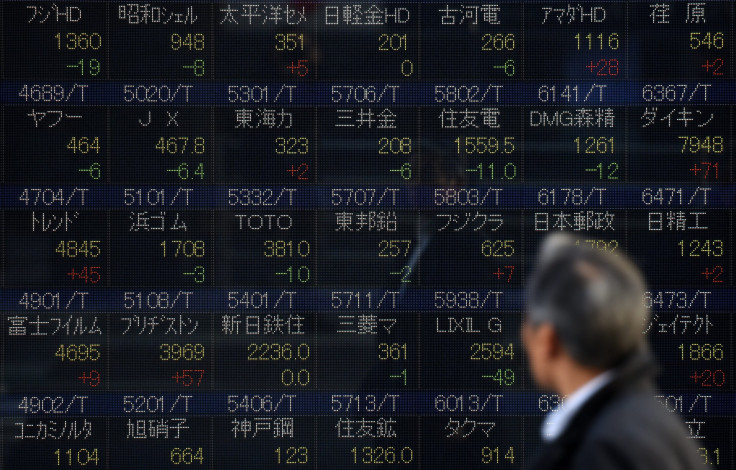 After being battered since the start of the year, stock markets recovered some ground Wednesday. Most indexes in the Asia-Pacific region closed in the green as the price of crude oil halted its slide and U.S. markets ended Tuesday trade in positive territory for the first time this year.
Both the Nikkei 225 and Topix indexes in Japan closed higher by about 2.9 percent while Australia's S&P/ASX 200 index and South Korea's Kospi closed up by about 1.3 percent. The Hang Seng index in Hong Kong also closed in the green, higher by 1.13 percent but markets in China were subdued despite positive trade data for December.
After starting on a high note, Chinese stock markets took a tumble in later trade. The CSI 300 index was down 1.86 percent, the Shanghai Composite lower by 2.42 percent and the Shenzhen Composite closed 3.46 percent in the red.
China released stronger than expected trade data for December that showed exports increasing by 2.3 percent year-on-year in yuan terms, even as imports fell 4 percent in yuan terms during the same period.
Markets in Europe, encouraged by Chinese trade data, were trading up. London's FTSE 100 and Germany's DAX were up by about 1.2 percent and France's CAC 40 was about 1.63 percent in the green. The broader Europe Stoxx 600 index was trading up 1.19 percent.
U.S. stock futures were all trading up as well, indicating that domestic markets would have another positive start to the trading session Wednesday.
Analysts have begun speculating oil could fall to $20 and many believe that low prices are here to stay, but the price of Brent crude — a global benchmark — rose from its 12-year low, which was hit Tuesday and was trading at $31.6, after falling below the $30 level for the first time since 2003.
© Copyright IBTimes 2023. All rights reserved.