World's Richest Chef Is Wealthier Than Gordon Ramsay By $900 Million
KEY POINTS
Alan Wong is said to be the richest chef in the world with a net worth of over a billion dollars
He is considered one of the godfathers of modern Hawaiian cuisine
Wong cooked a luau at the White House for President Barack Obama in 2009
When discussing the richest chefs in the world, household names such as Jamie Oliver, Wolfgang Puck, Gordon Ramsay and Rachael Ray are usually the first to come to mind. However, the wealthiest chef on the planet is actually relatively unknown compared to these well-known celebrity chefs, according to reports.
Tokyo-born chef and restaurateur Alan Wong's net worth is not publicly known, but South China Morning Post, The Richest, Wealthy Gorilla and more outlets put it at around $1.1 billion — more than half a billion dollars higher than the net worth of Oliver.
However, Jetset Magazine said this was not Wong's actual net worth as he is often confused with billionaire tech entrepreneur Allan Wong, co-founder of electronic toymaker VTech Holdings. But while Wong was not crowned the richest chef in the world by the magazine, he still made the top five list.
Considered one of the godfathers of modern Hawaiian cuisine, Wong opened his first restaurant, The Canoe House at the Mauna Lani Bay Hotel and Bungalows, in 1989.
He then teamed up with a group of chefs in 1991 to create Hawaii Regional Cuisine. They aimed to highlight the island's locally grown ingredients and successfully popularized Hawaiian-influenced cuisine, according to The Richest. They compiled the 1992 cookbook "The New Cuisine of Hawaii," which was sold for charity.
Wong has since opened several restaurants in Hawaii and one in Japan, including Alan Wong's and The Pineapple Room in Honolulu, according to Jetset.
While Wong penned two cookbooks in 1999 and 2010, he's kept a low profile compared to other chefs on richest lists. He joined cooking competition "Top Chef" as a guest judge in 2007 and cooked a luau at the White House for former President Barack Obama in 2009.
Wong has won several awards, including the James Beard Foundation Award for top chef in the Hawaii and Pacific Northwest region in 1996 and the Sante Magazine for Wine and Spirits' Chef of the Year honor in 2001.
Despite his success and achievements, Wong's restaurants were among the many businesses who were severely affected by the COVID-19 pandemic. He decided to retire Alan Wong's in November 2020 after 25 years, Associated Press reported.
However, Wong did not rule out the possibility of opening another restaurant in the future, saying, "This is not the end. Maybe in a better time, a better day, we'll do something different. It's time for a new chapter."
The restaurant opened its doors in 1995 and welcomed a number of high-profile guests, including Obama and his family. It was nominated for the James Beard Foundation Award for best new restaurant in the nation in 1996.
Meanwhile, Oliver is said to be the second-richest chef in the world, according to several outlets, which claimed he is worth $300 million as of this year. Third on the list is Gordon Ramsay, who is worth $220 million and earns an annual salary of $60 million, according to Celebrity Net Worth.
Ramsay got his big break when he worked for Marco Pierre White's London restaurant Harveys. He has since produced and starred in a number of TV shows, including "Hell's Kitchen," "Kitchen Nightmares" and "MasterChef," and opened restaurants in multiple cities across the globe, including Tokyo, London and New York City.
But despite amassing a considerable fortune, Ramsay previously said in an interview with The Telegraph that none of his children with wife Tana Ramsay — Megan, 23, twins Holly and Jack, 21, Matilda, 19, and Oscar, 2 — will automatically inherit his wealth.
The chef explained that he wants to instill in his children the lesson that everything needs to be worked for and earned, adding, "You appreciate it more when you've grafted for it."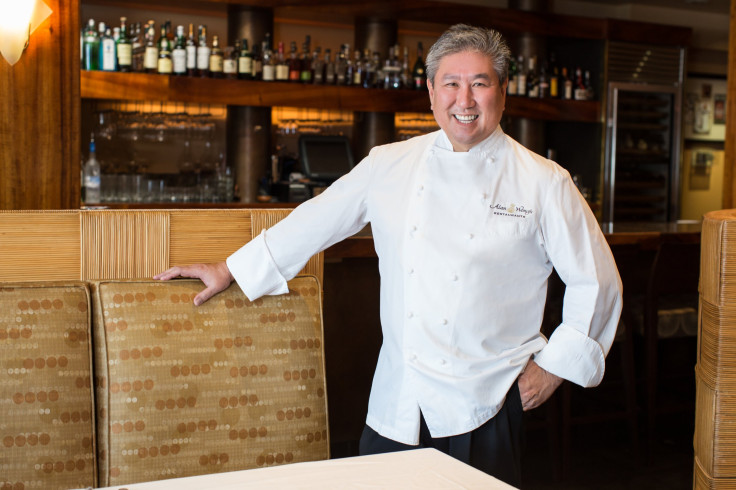 © Copyright IBTimes 2023. All rights reserved.