WWE News: When Will CM Punk Return? Will Ryback Replace Him As The Top Heel?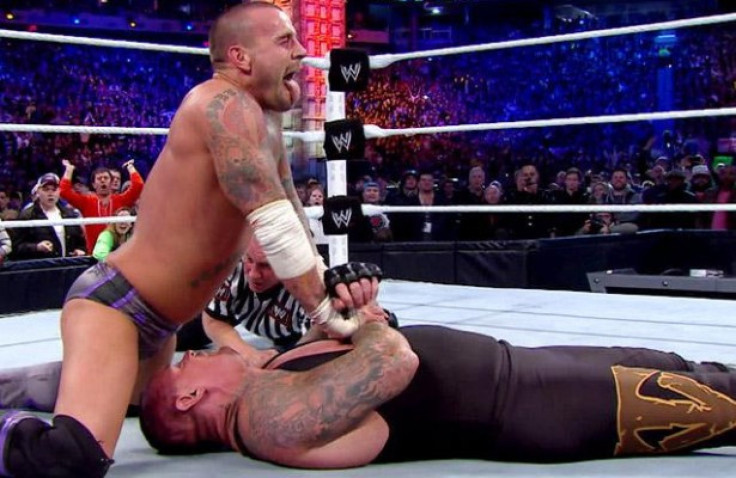 On the most recent edition of "Monday Night Raw," CM Punk addressed the fans for the first time after his loss to the Undertaker at WrestleMania 29.
Punk walked out of the ring looking like beaten man. Numerous reports have stated that Punk will be taking some time off and many are expecting him to miss Extreme Rules, the next WWE Pay-Per-View.
When will CM Punk return? According to PWInsider, the 34-year-old could be off of television for quite some time.
"Between the backstage problems and severely tearing knee ligaments at WrestleMania, Punk was written off TV this past Monday at RAW. Punk will be fine once he rests up and lets his knees heal. Right now there is no set plan for Punk to return but word is that he won't be back until SummerSlam time."
The wrestling news Web site goes on to say that Punk's injuries have not been the only issue. He reportedly had a "blow up" with WWE creative before WrestleMania 29 and almost quit the company.
Punk famously almost left the WWE two years ago. His promo on "Monday Night Raw," became one of the most talked about segments in the show's history, though he eventually re-signed with the company.
If Punk doesn't return until the end of the summer, the WWE may be lacking in some major star power. After suffering an injury during his WrestleMania loss to John Cena, it doesn't look like The Rock will be making his way into the ring anytime soon. The Undertaker is scheduled to wrestle with Team Hell No against The Shield next week, but that may his last match until WrestleMania 30.
It looks like Brock Lesnar and Triple H will have their grudge match at Extreme Rules, but the former UFC champion will have another limited schedule in 2013. PWInsider reports that the two weren't supposed to fight at the PPV, but Punk's extended departure is forcing the WWE to make up for his absence.
It's unknown if Punk will undergo a major character change when he returns. He turned heel in July after a run as a babyface for a year. Since then, Punk has been the WWE's top "bad guy."
With Punk gone, Ryback could look to take the spot as the top heel. He will likely face Cena for the WWE title at Extreme Rules after attacking the current champion last week.
If Punk doesn't come back until after SummerSlam, he will have missed four PPV's.
© Copyright IBTimes 2023. All rights reserved.