Wynonna Judd To Continue Tour Following Mother Naomi's Death: 'I'm Gonna Do This'
Wynonna Judd, who recently performed at Ryman Auditorium to honor her mother, music icon Naomi Judd, has announced that she would continue with "The Judds Tour" after her mom's death.
The mother-daughter duo was supposed to start touring together on Sept. 30. They were set to perform across the country, with their final show slated to take place in Nashville on Oct. 28, according to TicketMaster. However, Naomi died on April 30.
"It's so strange in a way to be here, but it seems so natural," Wynonna said. "I lived my life publicly since I was 17 so it feels natural to be with my family of choice. Tonight is a celebration. And at the same time, I can't put into words how devastating. It's the first place I've been publicly."
The 57-year-old singer then revealed she "said goodbye" to her mother two weeks ago by kissing her forehead. "Her eyebrows were still perfect," she recalled. "She was unlike anyone in our family, and I miss her so much. But I will continue to sing. I said I would."
Wynonna went on to explain her decision to perform without her mom, saying, "I made a decision, that after a lot of thought, I'm gonna have to honor her, I'm gonna do this tour because that's what you would want. And mama once told me 'Give them what they want. Not what you want.'"
Naomi died by suicide, according to the music icon's younger daughter, actress Ashley Judd.
"She used a weapon. My mother used a firearm," Ashley confirmed during an interview. "That's the piece of information that we are very uncomfortable sharing, but understand that we're in a position that if we don't say it, someone else is going to."
"She obviously was suffering, and, as such, her days up until that moment were hurtful to her," the actress added.
Naomi shared Wynonna with her husband Charles Jordan. Meanwhile, Ashley's father is Michael Ciminella, to whom Naomi was married from 1964 to 1972.
If you have thoughts of suicide, confidential help is available for free at the National Suicide Prevention Lifeline. Call 1-800-273-8255. The line is available 24*7.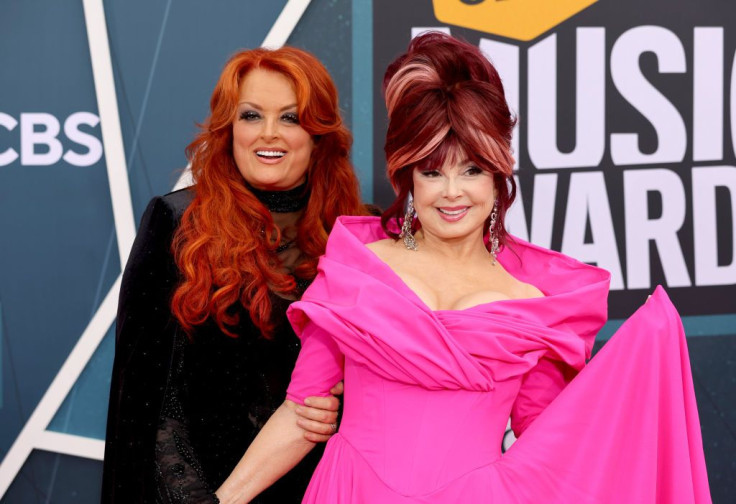 © Copyright IBTimes 2023. All rights reserved.