'The X-Files' Ratings Truth Is Out There: Season 2 Closer To Reality With DVR Viewing Bump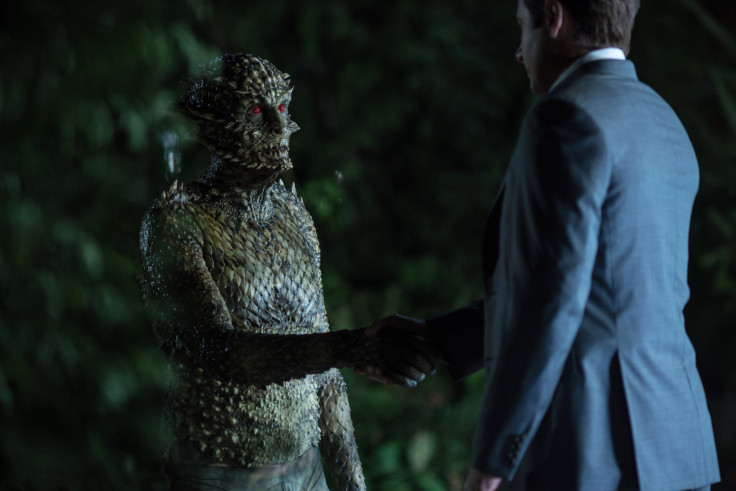 Fox is no doubt pleased about the nice lift in viewership it got for the premiere of its revival of "The X-Files" Sunday night: With three extra days of viewing on DVR, VOD, and digital outlets factored in, the episode reached 21.4 million viewers total, and 9.9 million in the advertiser-coveted 18-49 age group. There's no bad here, and Fox Television Group Co-Chairmen Gary Newman and Dana Walden and have given several indications they'd love to produce more of "The X-Files" in the future, assuming scheduling with creator Chris Carter and stars Gillian Anderson and David Duchovny can be worked out.
But let's all calm down for a moment. Fox and certain other outlets would like you to know that the live-plus-three-day ratings push the so-called miniseries premiere episode over the top of the original finale of "The X-Files" series back in 2002, and over the most-watched fifth season of the show from 1997 to 1998. That is technically true, but there are a couple of reasons this comparison is bunk.
The miniseries premiere episode made its debut after Fox's telecast of the NFC Championship game, a program that drew an average of 45.7 million viewers, with 19.9 million of them in the 18-49 demographic group. "The X-Files" drew 16.19 million total viewers, 7.75 million of them in the 18-49 group
Scheduling does still matter, in this case. The second episode of the six-episode miniseries aired Monday, kicking off the network's night (read: it did not have a 45.7-million-viewer lead-in), and drew 9.7 million total viewers, 4 million of them 18-49ers.
There's also the impossibility of creating a true apples-to-apples ratings comparison with shows that aired before the DVR either existed or was used by a significant proportion of viewers. TiVo, the first DVR of commercial note, launched in March 1999, but even by 2002, the product was almost exclusively in use by a small number of wealthy people. And 2002 was still three years before the first network made its programming available online (ABC with "Lost").
The rise of delayed viewing has indeed led to severe live-ratings declines, and these declines are sometimes erased once delayed viewing is factored in. But we simply have no way of knowing whether people would have watched in the same numbers with DVRs back then, unless someone has invented a time machine and decided to put it to use by proving or disproving the validity of ratings comparisons.
And, yes, it's a good thing that the second "X-Files" episode won its timeslot, beating out perennial solid performer "The Bachelor" on ABC. But, even though the world of television ratings has become more and more a game of relativity, and winning one's timeslot is never a bad thing, the term "winning" is frequently used in a misleading fashion. The timeslot could just be weak in general or the show could have been facing a slate of repeats.
What's perhaps even more valuable to Fox than "The X-Files" performance Monday is the lead-in it provided to the new series "Lucifer" — about 75 percent of Scully and Mulder devotees stuck around to watch the devil solve crimes in Los Angeles. "Lucifer" is one of those shows Fox doesn't own — it's based on a DC Comics franchise and is therefore made by Warner Bros. Television. So the only way Fox makes money is from advertising, giving its same-day audience more importance than usual, as most of the ad viewing that networks get paid for still takes place on the night a show airs.
The real ratings test for "The X-Files" will be this coming Monday. High viewership for the second episode is likely the result of the good sampling provided by the post-NFC game premiere the previous night, but, by the third episode, we'll get a better idea of who's really sticking around for the rest of the planned six.
It's good to celebrate good ratings for shows. In addition to just wanting to see more of your favorite series, hundreds of people depend on them for work, and their continued employment is a good thing. But a little context never hurt anyone.
© Copyright IBTimes 2022. All rights reserved.
FOLLOW MORE IBT NEWS ON THE BELOW CHANNELS